Opening times, entry costs, facilities and directions
There is a large free car park at Llangorse Lakeside with a shop, cafe, toilets and boats for hire during the summer. A trail from here for about 2 kilometres takes you to a small car park at Langasty-Talyllyn; the shop sells a leaflet with map.
Things to see
The Lake is bordered by reedbeds and set among lightly grazed fields including some lovely wild flower meadows good for butterflies. The trail gives access to a bird hide. The best places to see dragonflies are at the water's edge and the Llynfi outlet stream at Lakeside, in meadows near the bird hide, and along the lake edge at Llangasty-Talyllyn.
Top species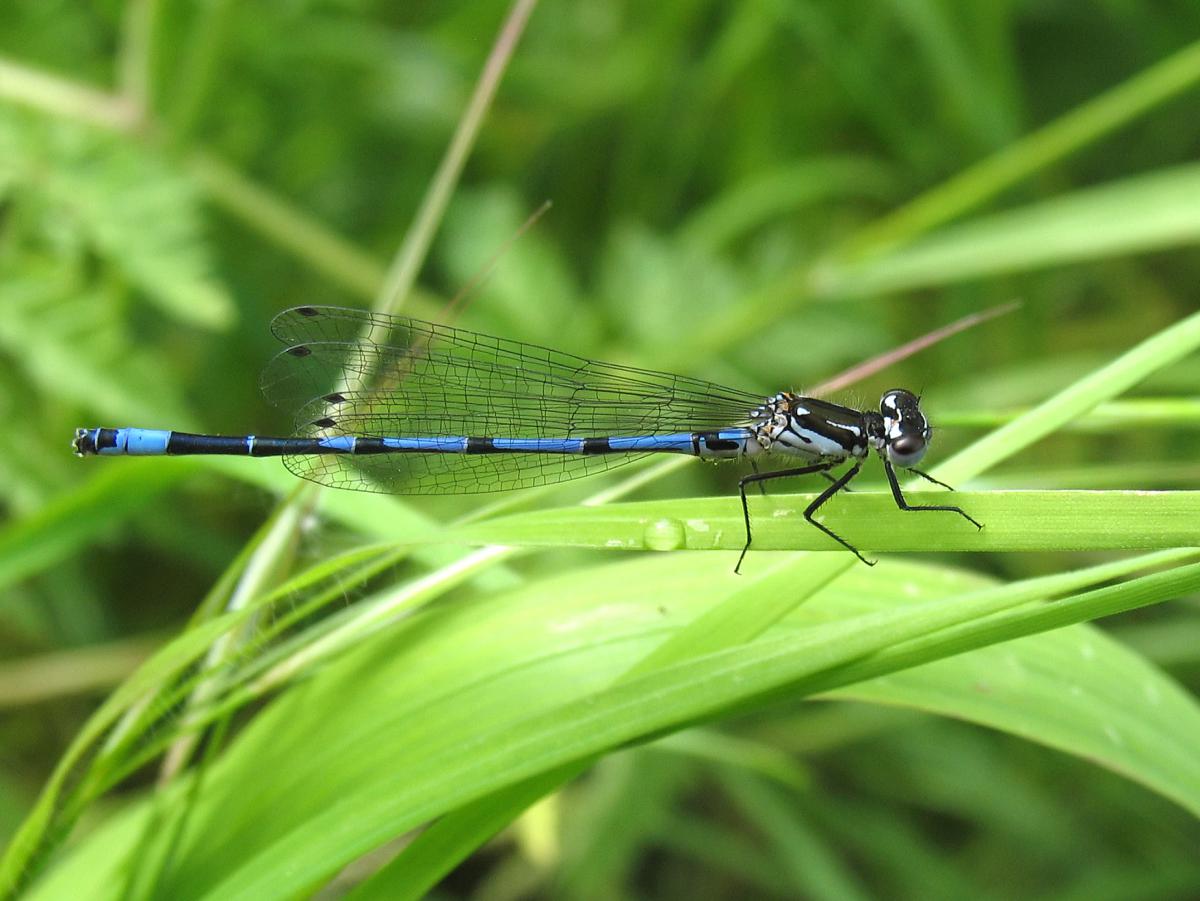 A rare near threatened.
Flight period is April to September.
Can be found on sunny days amongst the tall grass beside the footpaths.
Image by David Kitching
Seasonal Highlights
In late May and early June there can be thousands of damselflies in the Llangasty meadows, mostly Variable and Common Blue. In mid-summer look for Emperors and Chasers. Dozens of Migrant Hawkers fly from August into October.
Image by Phil Dolby