2022
#PondWatch will take place online on Saturday 11th June and Sunday 12th June.
Tag us on social media and use the hashtag #PondWatch so that we can find you!
PondWatch was born in the first lockdown of 2020 as a way of bringing the magic of ponds to those who could not visit one. It has now become an annual celebration of all things pond and happens on the second weekend in June.
Pond Doctor
Watch our Pond Doctor Daniele Muir tackle pond conundrums and questions in this online surgery from 2020-2021.
Watch the whole series on our YouTube Channel 
Garden and Pond Guidance
We have a range of advice and leaflets on managing your garden for Dragonflies, including digging a pond.
You can also read our Pond Ponderings blogs from fellow gardeners on their journeys to creating Dragonfly Gardens.
Not got space or can't dig a pond? Our Ambassador Joel Ashton shows you how to make a barrel pond.
Our volunteer Steve White has produced a mini-series of Pondcasts for PondWatch 2021. Let's go on an underwater tour of his pond!
Childrens' activities
We have a range of learning and craft activities to keep you entertained over the #PondWatch weekend.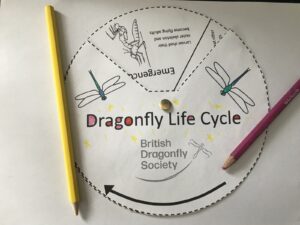 Header image: Common Darter emerged from a garden pond by Gareth Harbottle.