Dragonfly Week is an annual celebration of our favourite insects – dragonflies and damselflies!
It starts on the third Saturday in July and ends the next weekend, running for 9 days in total. We invite everyone to join in the celebrations, wherever you are! Our team of volunteers, partner organisations and Dragonfly Hotspots put on a programme of events during Dragonfly Week each year so keep an eye on our 'Events' page to see if there is something happening near you.  We encourage everyone to celebrate these amazing insects in their own way too. For example, you could head to your nearest pond, it could be a garden pond, a community pond at the park or on a nature reserve, and spend some time on a sunny day looking for dragonflies. Then you could let us know what you see and submit a record. Or how about having a go at baking some cakes, making a seed bomb, creating a dragonfly from some craft materials… the possibilities are endless.
Below are some ideas to help you get started. Please do tag us on social media and let us know how you are celebrating Dragonfly Week where you are!
Make some cupcakes:
Make some seed bombs to attract insects to your garden – dragonflies eat insects so you are feeding dragonflies too!
Play Dragonfly Top Trumps!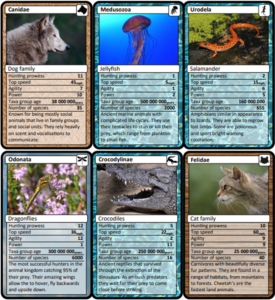 Download and print out your own Top Trumps game and learn all about dragonflies here:
Predators Top Trump Cards. Dragonfly Week Game.
Make a Dragonfly Stencil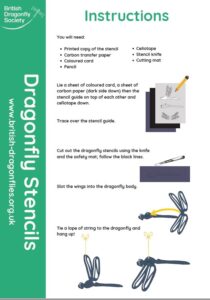 Download the stencil activity here:
Make your own pipe cleaner dragonflies!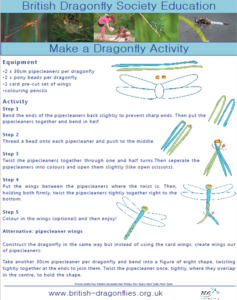 Full instructions here:
Craft Activity 1. Make a Pipe Cleaner Dragonfly Activity
Do some colouring in!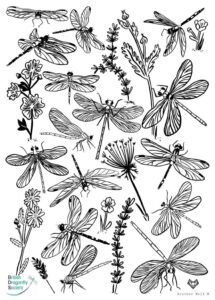 Download three different designs and get creative:
ChildrensDamselflycolouringsheetBDS
White-facedDarterChildrenscolouringsheetBDS
Want to run a Dragonfly Week event?
If you would like to run an event during Dragonfly Week please get in touch and we can help to promote it as part of the official celebration.
Contact our Conservation Officer Ellie.
Title image: Norfolk Hawker by Marc Heath.