We are the voice for dragonflies in Britain and we work to conserve them and their wetland habitats. The charity was established in 1983 and our key aims are to improve understanding and awareness of dragonflies, their conservation and the challenges they face, in order to increase action for dragonflies across Britain.
Please enjoy exploring this site where you will find information on British dragonflies and their habitats, our projects and volunteering opportunities, as well as the latest dragonfly news and upcoming events.
The latest BDS Advice and Policy on COVID-19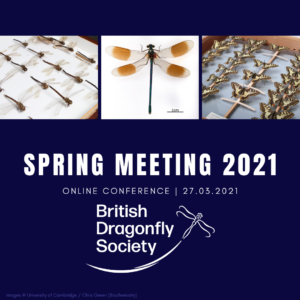 Our Spring Meeting is taking place online on:
Saturday 27th March 2021
Join us for a day of fascinating talks and an update from our whole team.
Members and non-members are welcome to attend. Our events are always free but donations to cover costs are appreciated.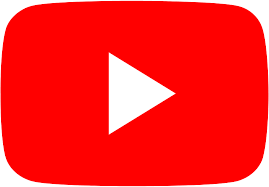 We now have a YouTube channel! You can find all of the talks from our 2020 Autumn Meeting, gardening information, project updates and much more by clicking here.
Cheshire and Wirral
Metallic blue Damselfly?
Skimming a small stream surrounded by woodland. Bright turquoise body with blackish wings. It was a cold frosty morning and the canal and lake were frozen but not the stream....
Hampshire
Lateish Common Darter
The warden, Simon King, saw a female Common Darter by the pond at Testwood Lakes Centre on 28.11.20. Still two weeks to go to tie the VC11 record!
Northamptonshire
Late Hawker?
After a sharp overnight frost a Migrant Hawker flying at 11.00 in bright sunshine
Hampshire
New Forest dragonflies
A Southern Hawker was hunting in Dame's Slough Inclosure (west of Lyndhurst) and a male Common Darter sunning itself to to the north east of Burbush carpark (south of Burley)....
Suffolk
Late Common Darters
23 November 2020 at least two male Common Darters on open access land Walberswick. Seen flying and basking in sunshine early afternoon.
Suffolk
Common darter
Common Darter seen at RSPB Lakenheath on Saturday 21st of November.
Hampshire
Late Southern Hawker
Male Southern Hawker seen in New Forest, Hampshire near Highland Water Inclosure (SU 252094).
Norfolk
Late common darters
Three common darters in a sheltered spot at Norfolk Wildlife Trust's Upton Fen and Marshes nature reserve. They were doing their usual trick of seeking warmth on fencing.
Somerset
dragonflies still about
Shapwick NNR at least 2 Common Darters and 2 Migrant Hawkers
Previous
Next
What's Happening Near You
Visit your county page for lots of useful information, including. . .
Details about your local dragonfly group.
Your locally important species.
An interactive map of top sites to visit in the county.
Recent dragonfly-related news from the area.
Exciting sightings reported in the county.
Upcoming events, such as field meetings and training courses.
Double-click your region on the map to the right —>>>
Identification help
Need a hand identifying a dragonfly? Find it using our nifty help page.