We are the voice for dragonflies in Britain and we work to conserve them and their wetland habitats. The charity was established in 1983 and our key aims are to improve understanding and awareness of dragonflies, their conservation and the challenges they face, in order to increase action for dragonflies across Britain.
Please enjoy exploring this site where you will find information on British dragonflies and their habitats, our projects and volunteering opportunities, as well as the latest dragonfly news and upcoming events.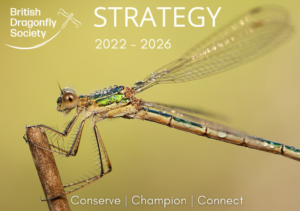 We have created a draft strategy document, using your responses to our website questionnaire and volunteer feedback. Read the draft strategy here and use the comments box to leave your feedback. We would appreciate your views on it by the end of January please, in time for our next Trustees meeting.
The State of Dragonflies 2021 report is out now
The report outlines changes in species occupancy across Britain and Ireland over the past 50 years, including key species increases and decreases, and discusses potential causes of the observed trends.
You can view the full report here
Watch a video summary of the findings by co-Editor Dave Smallshire here: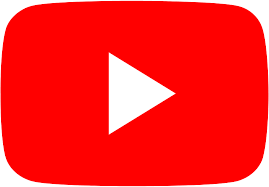 We have a YouTube channel! You can watch the State of Dragonflies launch presentation here and all of the talks from our recent online meetings, gardening information, project updates and much more.
Latest Sightings
We have made a few changes to our Latest Sightings feature. Read the full story here.
You don't have to visit Facebook or Twitter to see the latest sightings and our other news feeds. Visit our Social Media Wall to see them without leaving this website.
---
Where to Share Your Sightings or Get Species Identification Help
If you have seen a dragonfly and want to share your sighting or get help with species identification you can post in the following Facebook group, which is run by our Essex County Dragonfly Recorder Neil Phillips:
British Dragonflies and Damselflies Facebook Group
Please note that you will need to request to join the group; be assured that your request will be accepted promptly as the group is monitored regularly.
You can also share your sightings on our own Facebook, Twitter and Instagram accounts too. Our Scotland team also have a Twitter account and you can join their Facebook group too.
There is also a Facebook group that covers our Migrant Dragonflies Project, which is run by project coordinator Adrian Parr and anyone can request to join here.
If you are confident in correctly identifying the species that you have seen then please submit a record to us. All the information you need on submitting records to us can be found in the Recording section here.
What's Happening Near You
Visit your county page for lots of useful information, including. . .
Details about your local dragonfly group.
Your locally important species.
An interactive map of top sites to visit in the county.
Recent dragonfly-related news from the area.
Upcoming events, such as field meetings and training courses.
Double-click your region on the map to the right —>>>
Identification help
Need a hand identifying a dragonfly? Find it using our nifty help page.