Winner and Shortlisted Entries
We asked for your help to celebrate our 40th birthday by sending in your best dragonfly photos to our competition, and we were blown away with the response!
The competition was open from the 12th July until the 31st August and we were looking for beautiful photographs that show dragonflies and damselflies in the UK. We received 316 entries and they were all of such a high standard!
Initial judging was conducted by BDS staff and trustees, shortlisting to 12. The winner was then chosen by Mike Dilger, BDS President, ecologist, and wildlife reporter on the BBC television programme The One Show. Photographs were judged on composition, technical ability, originality and public appeal.
Our winner as chosen by Mike: "What an utter pleasure it was to enjoy these sumptuous photos and an honour to pick the winner. The shortlisted are all brilliant, with fabulous portraits and amazing behaviours.
My winner is Steve Hewitt's White-legged Damselfly. I love the pastel colours and the details of the damselfly are astonishing, like the hairs on the damsel's thorax! Plus the fern it has perched on seems to compliment the damselfly perfectly. My eyes are also drawn to the pterostigmata, which stand out from the uniform, yet beautifully rich background. What a shot and a deserved winner."
Huge congratulations to Steve for winning £100 prize and the photo will feature as the cover of our 2024 calendar.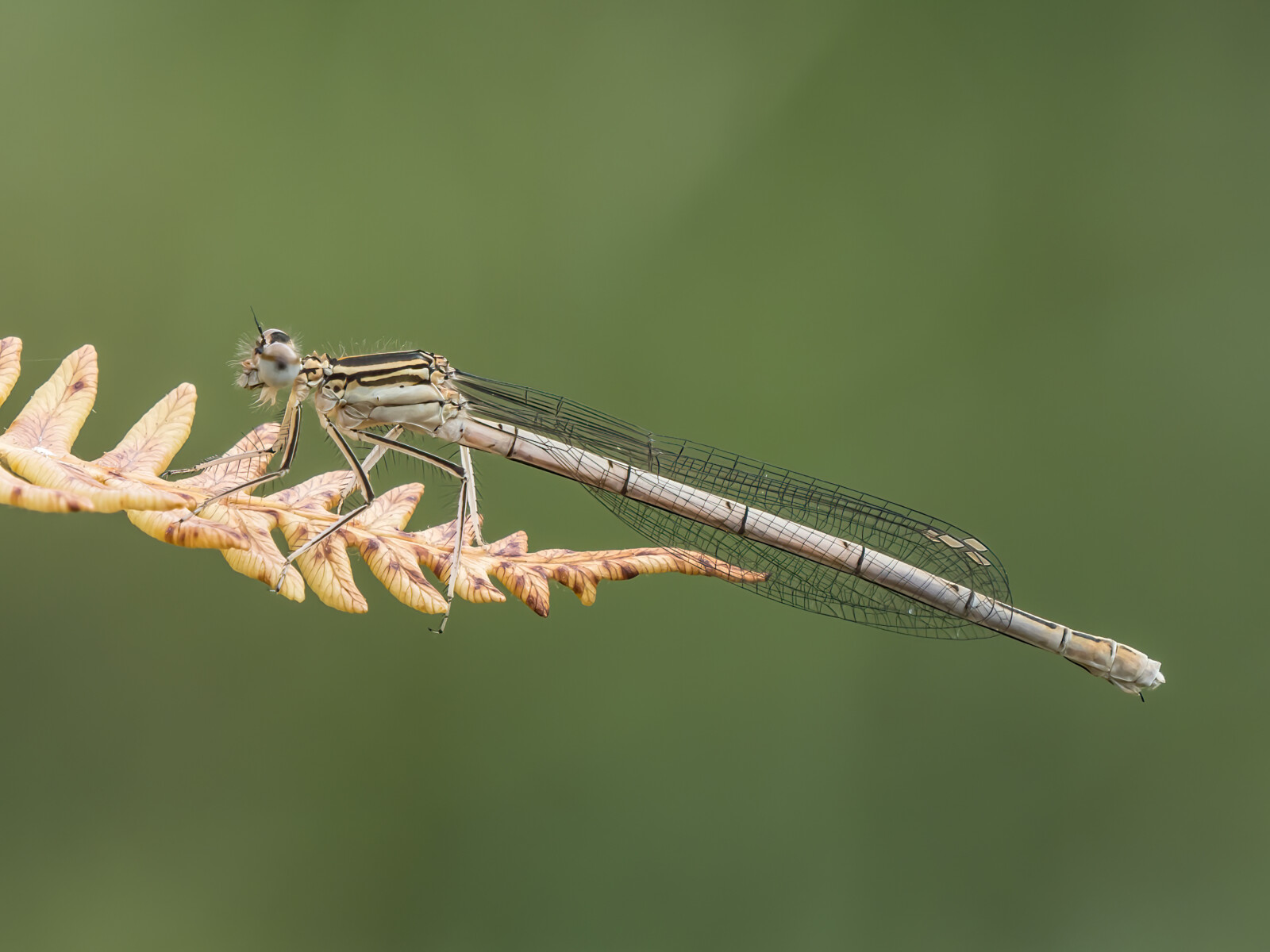 The following 11 images as chosen by the BDS team will accompany the winner in our calendar, which will be available to purchase in early November.
Congratulations to our shortlisted and overall winner! And a big thank you to everyone who sent in their photos; what a wonderful way to celebrate our birthday and British dragonflies!