Brockholes Nature Reserve
Since its launch in 2011, Brockholes has seen a whole host of wonderful wildlife call its 250-acres of wetland and woodland home. Particularly in this time, the vast numbers and species of dragonflies seen in and around the reed beds has made this site one to watch for dragonfly fanatics far and wide.
Opening times, entry costs, facilities and directions
Brockholes Nature Reserve is open 7 days a week from 6am. Access to the Visitor Village changes depending on the seasons, so be sure to check their website for the most up to date information. There is a £5 parking charge, whether you stay 1 hour or 10 hours, and no entry fee to the reserve.
Brockholes is easy to find – it's just off the M6 motorway at Junction 31, hidden away by the River Ribble, just waiting to be explored. For full directions, please visit their website.
Things to see
There is plenty to do at Brockholes Nature Reserve, with 250 acres to explore and discover your very own nature moments. Head down to the reed beds by the Visitor Village and you are bound to see dragonflies darting about. Along the willow path up to the Look Out hide, you will find moments of peace to look out over the lakes and if you're lucky, see the damsels and dragons dipping in and out.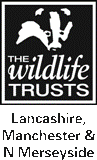 Title image by Graham Chastney