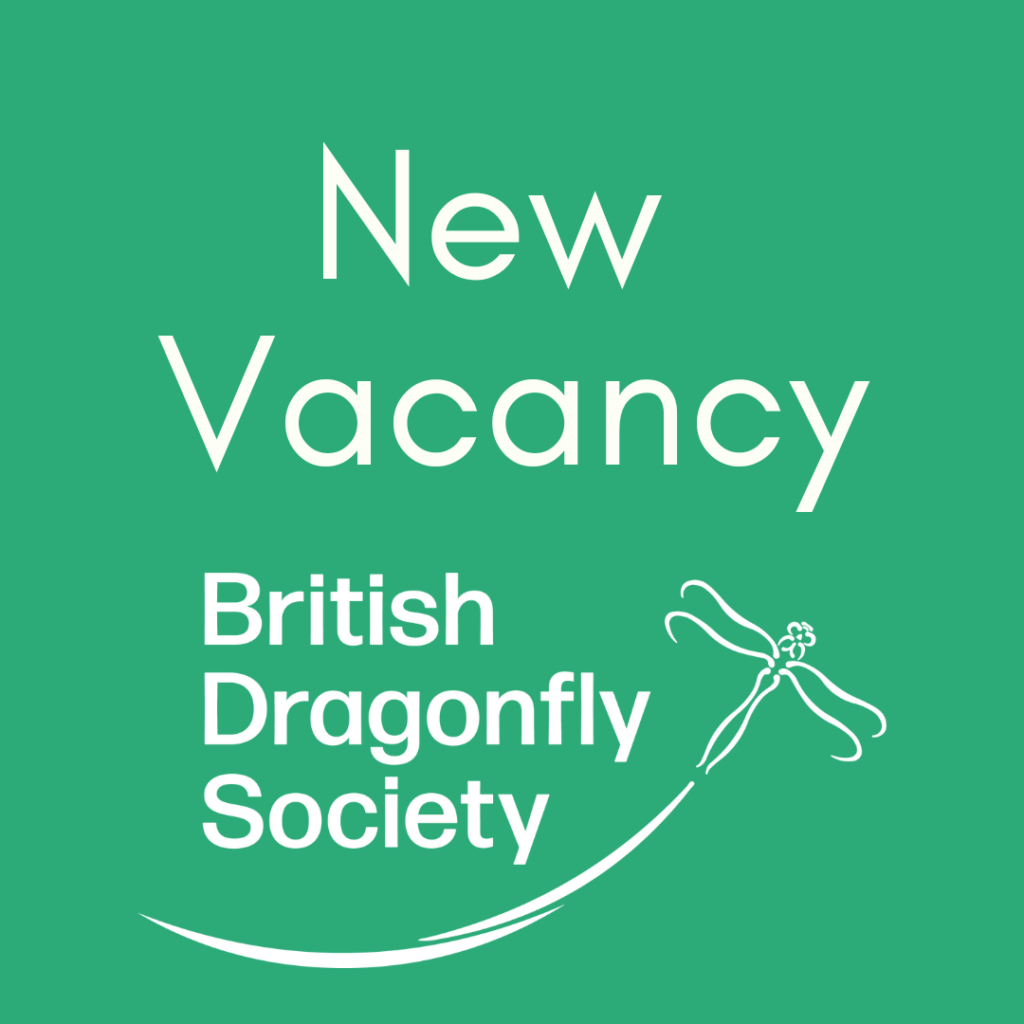 New Vacancy: Operations Officer
24/10/2022
British Dragonfly Society Operations Officer
Job Description
Managing membership and providing operational support for staff and trustees.
The role will include managing the membership database, processing new members and renewals, financial and general administration, operational support for communications and events.
Pay: £23,000 – £25,000 per year
Hours: Permanent, Part-time, 24 hours per week (3 days). Salary shown is for Full-Time Equivalent.
Location: The post will be based in our partner office in Telford, Shropshire, with the opportunity to work some hours from home – or completely home-based for the right candidate.
Main responsibilities:
Membership
Process membership renewals and donations (including setting up standing orders, direct debits and processing cheques)
Process and welcome new members
Manage the mailout of the members magazine twice a year
Send out thank you letters to donors
Maintain and update records on the Database (expected to be transferred to CRM system)
Produce membership reports (payment folios for Treasurer, reports to Trustees etc)
Support the Fundraising Manager in fundraising and membership recruitment activities
Finance
Maintain financial records to a level required for management accounts and audit purposes
Set up payments against approved invoices, payroll and other expenses for authorisation by the Treasurer or another Trustee
Oversee the annual Gift Aid claim
Monitor accounts for any unauthorised activity
Produce financial reports for Trustees.
Operational support
Gather content, produce and manage the mailing of our monthly eNewsletter, Hawker
Organise printing and distribution of materials and publications
Work with the Librarian/Archivist to oversee the BDS archive and handle requests for articles
Monitor and update BDS social media accounts, signposting enquiries, and supporting the Conservation Outreach Officer
Assist in updating BDS website content
Provide admin support for projects, events, meetings and other activities, including logistical support for the Annual and Spring meetings
Supporting the conservation staff with species mapping and data management, ensuring spreadsheets are updated
Handle general enquiries to BDS and forward to appropriate staff members or volunteers
Support other staff and Trustees as required
Person Specification
Essential requirements:
Well organised, efficient and good attention to detail
Good communication and interpersonal skills
Experience of using CRM systems
Computer literacy/familiar with Office software and an ability to learn to use new software
Familiarity with using social media such as Facebook, Twitter etc
An interest in conservation
Flexible and adaptable
Good time management skills and ability to work effectively under own supervision
Desirable:
Experience of similar roles in a charity or membership organisation
An interest in and knowledge of dragonflies
Experience of financial administration
Experience of organising events
Closing date: 18 November 2022 at 23:30