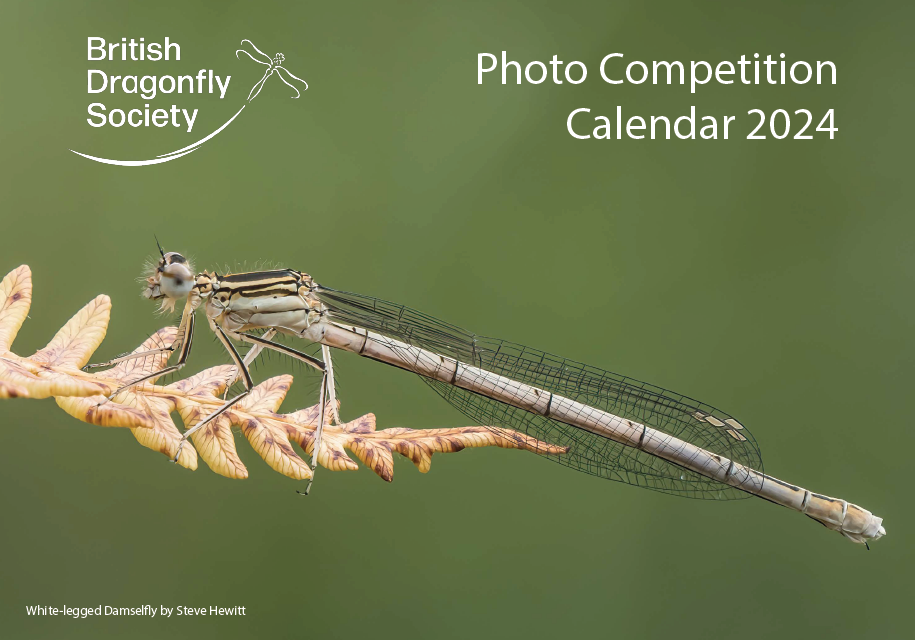 BDS Photo Calendar 2024 – get yours now!
21/11/2023
We asked you to help us celebrate our 40th birthday with a Dragonfly photo competition. Our winner is Steve Hewitt's White-legged Damselfly as chosen by Mike Dilger, a further top 11 photos were chosen by the BDS team which accompany the winner in our 2024 calendar.
This wall calendar is A4 (opens to A3). Each month features a full-sized photograph, with another page for the days of the month where you can write events, national holidays, birthdays and reminders on each date.
You can see all of the winning photos included in the calendar here. Purchasing this calendar helps towards our mission of working to conserve Dragonflies and their Wetland Habitats.
Buy yours for £10 (plus postage) today.