The Dragonfly Centre at Wicken Fen is a brilliant place to visit and get closer to dragonflies. With knowledgable volunteers on hand, colourful displays and a dragonfly pond for dipping in a visit to the centre is a fun and educational visit for the whole family.
Wicken Fen was the very first Nature Reserve to be owned by The National Trust and is one of the best places in the country to see dragonflies with 22 species recently recorded on the fen.  It is the ideal location for this centre.  On warm sunny days large numbers of these beautiful insects can be seen performing their marvellous aerobatics, elegantly flying along the reed-fringed waterways and ditches.
The Dragonfly Centre is run as a joint venture between the British Dragonfly Society and the National Trust. The centre is located in a renovated fenland cottage and cannot be missed as it is just before the entrance to the reserve.  Inside the building there are colourful and informative displays, dragonfly miscellany and a slideshow. Outside there are two ponds, one of which is raised for close observation, and there are interpretation boards.
The centre was opened in 2009 by TV Presenter and naturalist Chris Packham, who led a guided walk and talk on dragonflies, and emphasised that "Dragonflies are fascinating, beautiful and in trouble, and everyone can help".  It has been a popular feature of the fen ever since, with 'Ask-Me' knowledgeable enthusiasts on hand to answer your questions and help with identification queries. Tailored tours of the habitats can also be arranged, by prior appointment.
Our Dragonfly Centre is powered by fantastic volunteers and is open from 10am – 4pm most weekends and Bank Holiday Mondays from May until the end of September. Details of our opening days and courses for the current season can be found here.
Booking details for our Courses can be found in our Events pages by searching through by date. Full visitor information for National Trust Wicken Fen Nature Reserve can be found here or by calling the Wicken Fen Visitor Centre :01353 720274.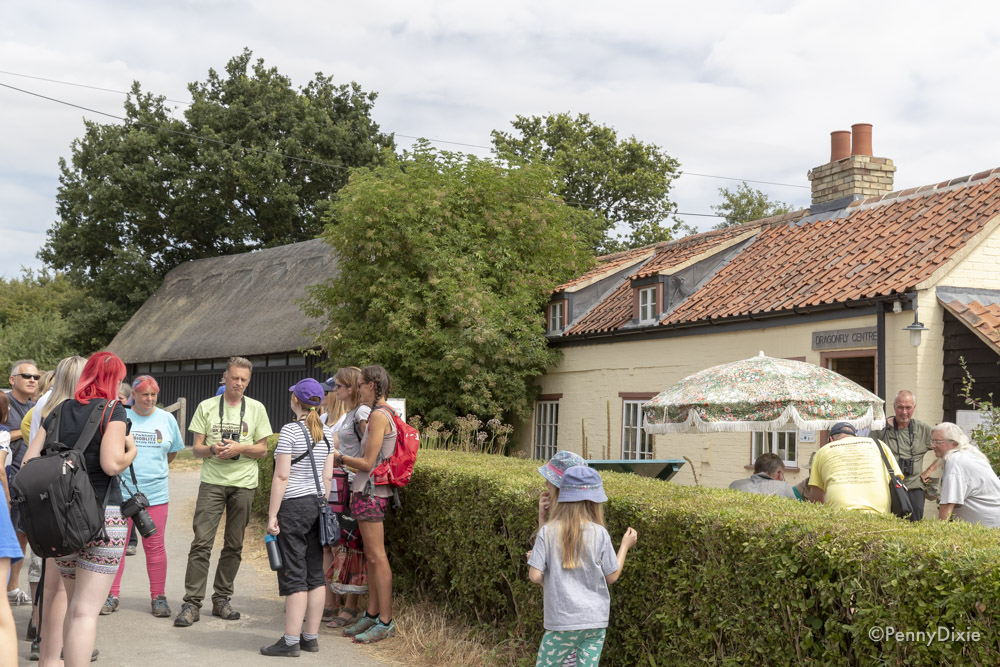 Would you like to help us run the Centre ?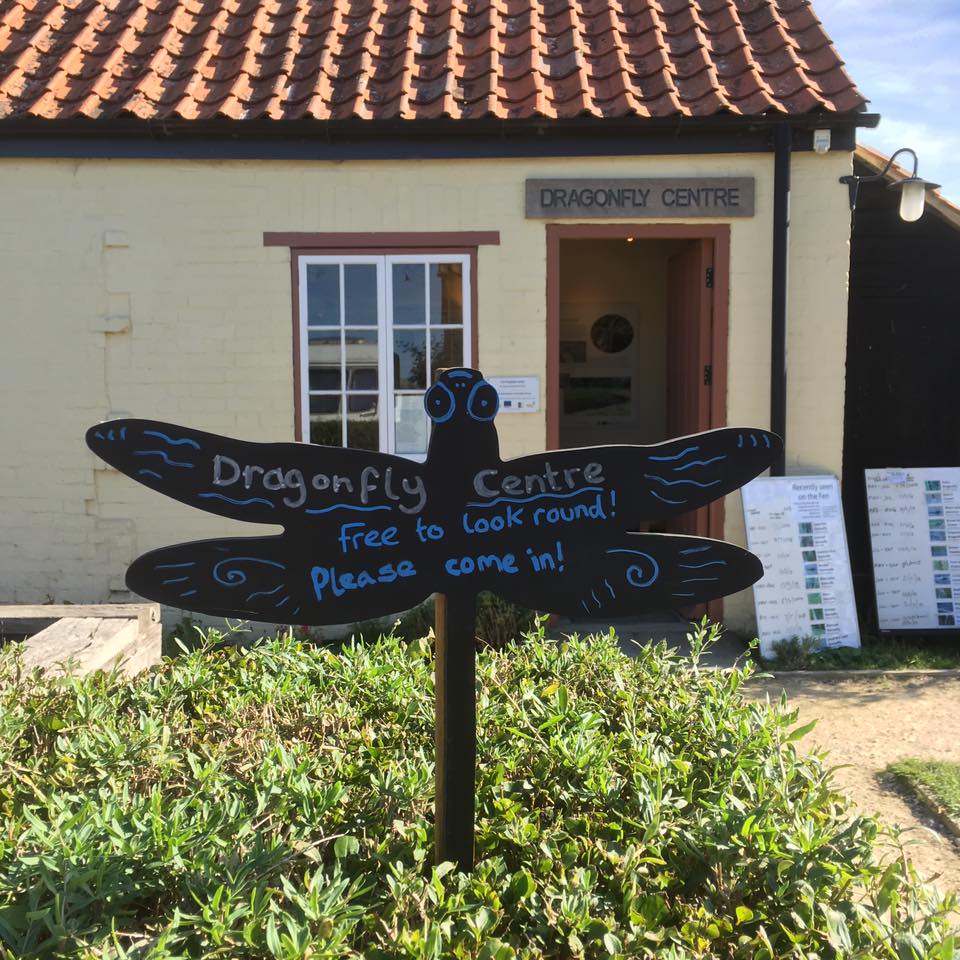 We're doing our best to have the Dragonfly Centre at Wicken Fen open most summer weekends, but for this we need as much help as we can get.
You don't have to be an expert, you only need to be happy to share what you know with others.
If you're interested in offering help please contact our Conservation Outreach Officer Fiona. We will then contact you and answer any questions you may have. We'll give you as much help and training as you feel you need before having you man the Centre alone. Thank you in advance.