This project has now come to an end; a final project report will be made available once it has been completed.
Train volunteer recorders to identify and monitor White-legged Damselfly.
Encourage the recording of White-legged Damselflies in under-recorded areas.
Establish the distribution and population trends of White-legged Damselfly through long term monitoring.
Use collated datasets to assess the need for conservation action, regarding White-legged Damselfly and their habitat
Who can help?  
Anyone! This is a great activity for beginners wanting to learn more about dragonflies.
When to look
Warm sunny days from May to the end of August when the species is in flight.
Where to look
White-legged Damselflies are found as far north as Derbyshire and as far east as Powys.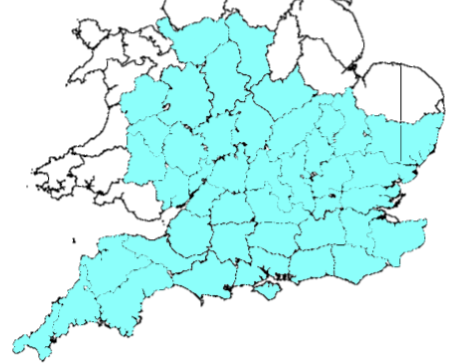 Map of species known range – Click on the map to see the key waterways and areas we are interested in.
How to find them
Familiarise yourself with the species' identification and its habitat then keep an eye out when you go on wetland walks.
What to record
the date of your sighting

the location of the sighting

the habitat the damselfly was in
Report your sightings
Enter you sightings into the BDS iRecord database
Download the identification guide
Since the start of the project in 2018. . .
At least 539 recorders have contributed records.
White-legged Damselflies have been recorded in 811 1km OS grid squares (monads) across the country.

Date of surveys with sightings of White-legged Damselflies.
99.2% of monad visits that produced White-legged Damselflies sightings took place between May and August.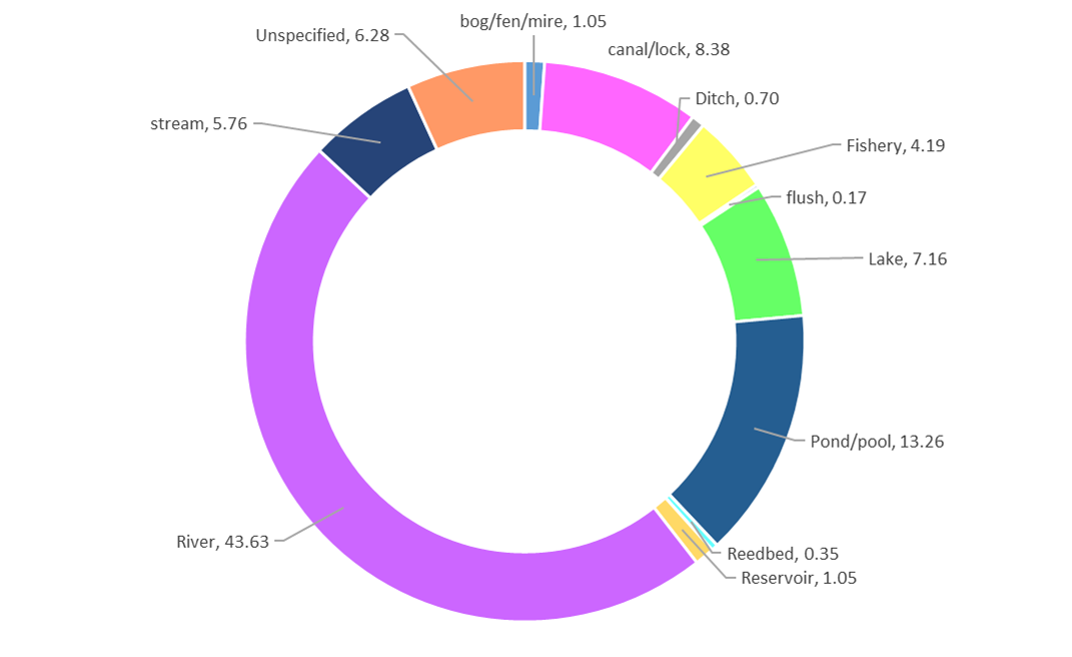 Percentage % wetland habitat where White-legged Damselflies were sighted (not all sighting records were at wetlands or had habitat recorded)
The wetland habitats which produced the most White-legged Damselfly sightings were rivers and ponds/pools.
Click on map for maps of the records received so for during the Investigation
2020 update: So far records of White-legged Damselflies have been received from a large proportion of the species historic range helping to confirm the species continued presence on these waterways. However, there are many areas with historic records that have yet to produce records during the Investigation and these should be targeted in future searches. For example, the River Severn in mid Wales and the River Cherwell in Oxfordshire. View maps highlighting these target areas here.
Clicking a PDF link or picture on this page may, depending on the current settings of your device and web browser, (a) open it in the current or new tab or (b) open it in with a PDF Reader application or (c) download it as a file to your device.