Stover Country Park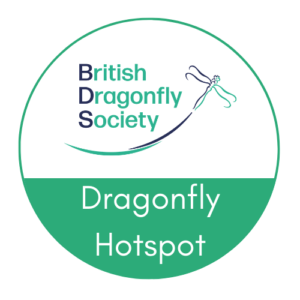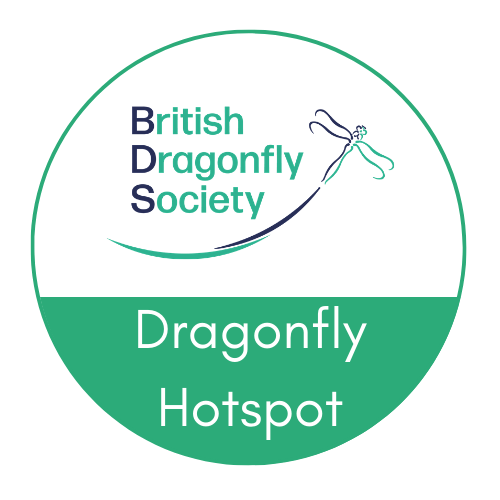 Stover Country Park contains 114 acres of woodland, heathland, grassland, lake and marsh and a substantial variety of wildlife – as well as a wealth of fascinating geological and historical features, which you can access via its paved footpaths. In addition, the site's aerial walkway and bird hides give you a unique view of the park's flora and fauna.
At the entrance of the park, you will find the interpretation centre where you can learn all about the history of the park and its wonderful wildlife.
It is an absolute haven for dragonflies and damselflies in the summer and its mosaic of habitats are perfectly suited to support every life stage of these fantastic insects! We think this site is pretty special and that is why we have designated it as a 'Dragonfly Hotspot'.
Details:
By car or bike: Car park entrance off the A382 Bovey Tracey to Newton Abbot road 300m south of the Drumbridges roundabout on the A38 Exeter to Plymouth Expressway.
By bus: Regular bus services are avaliable from local towns and villages including Exeter and Plymouth. Visit the Traveline South West website for more information.
Parking: £1.70 for up to two hours and £3.50 for anything over two hours.

Entry: Free
Opening times: park open all year apart from Christmas day.
Interpretation Centre: open 10am – 12.30 & 1.30pm – 4pm every day from Easter to 30th September. From 1st October until Easter, the Centre is open every weekend and school holidays.
Toilets: public and disabled facilities open 7.00am – 5.00pm every day except Christmas Day
All ability access: footpaths are level and the aerial walkway is wheelchair accessible. Two manual wheelchairs are available to borrow – please contact the Rangers Office in advance.
A Tramper mobility vehicle is available for hire under the Countryside Mobility South West Hire Scheme – please contact the Rangers Office or see CMSW website for details: http://www.countrysidemobility.org/
Dogs allowed:  yes and dog bins are situated along all the routes.
Refreshments: an ice cream van is present most days and picnic tables and benches are located along most paths.
Species Information
Click on the species image for further information, such as flight times and identification.
Stover's diverse freshwater habitats, including its large lake, fringe mire and swamp, and its rich communities of invertebrate life, have resulted in it being designated a Site of Specific Scientific Interest. This means that the site is protected by law to conserve its wildlife and geology. Please let us know what you see on your visit and send us your photos!
Species recorded at Stover so far:
Hotspot Activities
Stover Country Park became a Dragonfly Hotspot, and a partner of the British Dragonfly Society, in 2018. To commemorate the start of the project, an interpretation board was installed on site, funded by John Spedan Lewis Foundation, providing information on the Dragonflies of Stover Country Park.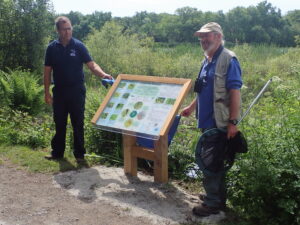 We publicly launched the Dragonfly Hotspot in June 2019 with a big event celebrating Dragonflies. Local County Dragonfly Recorder, Dragonfly Champion and author Dave Smallshire (pictured on the right) unveiled the new interpretation board and led guided walks and pond dipping activities on the day.
Our chairperson Brian Walker was part of the team at the event and said: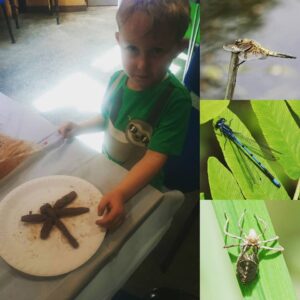 "Having never visited the site before, I was interested to walk around and enjoy the sunshine while appreciating why Stover had been recommended to be one of our Dragonfly Hotspots.  It was easy to see and photograph a range of dragonfly species as well as enjoy observing a range of other wildlife in a very attractive setting.  Memories of the day include a Hairy Dragonfly laying eggs on a floating log, the first Downy Emerald exuviae I have seen, a Tawny Owl being loudly mobbed by a gang of smaller birds and a Water Stick Insect emerging onto the surface of a pond.  I was also impressed by the clay models and plaques illustrating dragonflies that the younger visitors produced (pictured right)."
Councillor Roger Croad, Devon County Council Cabinet Member with responsibility for the Environment, said:  "We're extremely proud that Stover Country Park is receiving this recognition particularly as this year marks Stover's 40th anniversary. It's a beautiful location and a very important habitat for a range of wildlife, so to be officially declared as one of only 14 hotspots for dragonflies in Britain by the British Dragonfly Society is an outstanding achievement. It's acknowledgement of the hard work that's put in by all of the team at Stover and is very well deserved."
Get Involved
Volunteer
Help to keep this dragonfly haven in top condition by joining the monthly volunteer group – the 'Stover Volunteers'. You'll get a warm welcome
When: the last Sunday of the month throughout the winter, from September to April. 10.00am – 4.00pm, although you can come and go as you please throughout the day.
Experience needed:  None, everyone is welcome!
What is in it for you: these workshops are a great opportunity to keep fit, learn new skills, make friends, gain valuable experience and just have fun. All for free!
How to sign up or find out more: click here.
Recording
In order to manage the Park in the best way possible for Dragonflies it is really important that the site management team know which species are present, and how their populations are doing.
If you are taking a trip to Stover Country Park  remember to report the species you see.  If you are new to recording you can find more guidance here. Please report your sightings via iRecord here.
If you would like to get involved with regularly recording Dragonflies at Stover Country Park please contact Dave Smallshire, the County Dragonfly Recording for Devon.
Events
Stover Country Park hosts a range of events throughout the year. See their events page for more details.