Rodley Nature Reserve
Situated just four miles from the centre of Leeds, Rodley Nature Reserve is different to most wetland reserves in that the wetlands were all dug out from scratch from rough grassland close to the River Aire.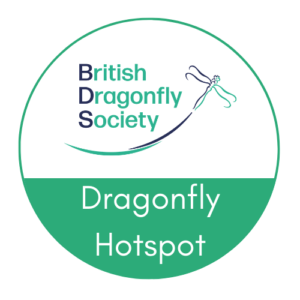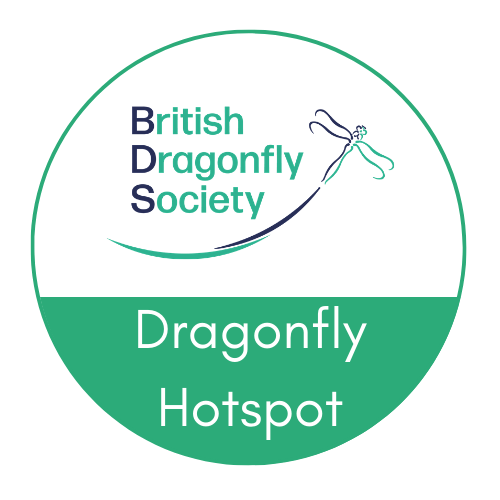 When Yorkshire Water plc decommissioned the Rodley Water Treatment Works in 1993 it was with a wish that their land should be developed as a nature reserve. The land is situated in the Aire valley, an important flyway for migrating birds. In the summer it is also an absolute haven for dragonflies and damselflies, due to the fantastic mix of freshwater habitats and purpose built ponds.
Not only has Rodley been recognised by us and awarded the prestigious title of 'Dragonfly Hotspot' but it has also won BBC Countryfile Magazine's 'Nature Reserve of the Year Award 2018' and Open Country's 'Good Access Award for 2018' for making the Reserve so accessible for visitors of all abilities. What is even more impressive is that all of this has been achieved by a group of exceptionally hard working volunteers. We think you will agree that Rodley truly is a special place and well worth a visit!
The BDS has had close links with Rodley Nature Reserve for a number of years through the fantastic Yorkshire Dragonfly Group and local volunteers who record dragonflies on site. In 2019 we formalised this partnership and designated Rodley as a 'Dragonfly Hotspot' in recognition of the diversity of dragonflies on site, the fantastic habitat created and maintained and also the wonderful education and awareness raising work carried out by the volunteer team.
We officially launched the 'Dragonfly Hotspot' during the Leeds Birdfair in June 2019, a large event held on the reserve each year. Long-term BDS member and part of the Rodley Team Peter Mill was on hand by the Dragonfly Ponds that he designed on site to answer questions throughout the day. Peter and the BDS team made a speech and officially launched the site as a Dragonfly Hotspot. The team were on hand all day to make clay dragonflies with families and to share information about these fantastic insects.
An interpretation board has been designed and will be installed this summer too. We will bring you details on our events page of future events at this stunning urban Dragonfly Hotspot.
Opening times, entry costs, facilities and directions
Volunteer
The Reserve relies entirely on voluntary help and welcomes anyone, young or old, to join in with the many aspects of work required in its day-to-day management.
Habitat maintenance and project work is carried out every Monday and Friday whilst Visitor Centre volunteers are required every Wednesday, Saturday and Sunday. In addition help is always welcome on a Tuesday and Thursday during the summer months when the Reserve is given over to visiting school groups on educational visits.
Visitor Centre
Can you help with serving tea and coffee and dealing with sales from our shop? The Centre can be quite busy particularly on warm summer weekends and volunteers are required to work as a team to serve our visitors. After a period in the Centre to gain experience of the Reserve and its visitors it may be possible to extend the duties to include Wardening where volunteers are out and about on the Reserve to provide help for our visitors in a "here to help role".
Work Volunteers
Spring and Summer seasons tend to concentrate on general maintenance and repair work including grass maintenance and meadow management. In addition at this time of year Himalayan Balsam has to be controlled to minimise the spread of this species. Autumn and Winter is the busiest period of the year for work volunteers with coppicing, hedge building, reed cutting and ditch clearance. Project work is also carried out during this time to avoid disturbance to the wildlife during the summer months.
If you are interested come and give it a go and, where necessary, appropriate training will be provided.
Education Volunteers
Education Volunteers look after our educational visits most of which are from 5 to 11 year olds from Primary Schools, Scouts and Brownies etc.
You don't have to be an expert naturalist or a teacher, but if you have a knowledge of natural history and an enthusiasm to share it with our young visitors you can make a real contribution to our young people and to Rodley Nature Reserve.
Supervised Pond Dipping
Could you help children safely enjoy pond dipping in our dipping ponds? Volunteers are needed on Wednesday, Saturday and Sunday afternoons during the summer months.
If you would like to get involved with recording Dragonflies on a regular basis at Rodley please contact them here.