Pentrosfa Mire
 A flooded valley reserve and Site of Special Scientific Interest, primarily because of its high botanical interest. The reserve supports a variety of dragonfly species including Azure and Large Red Damselfies, Common, Brown and Southern Hawker, Keeled Skimmer, Broad-bodied Chaser and Common Darter.
Opening times, entry costs, facilities and directions
Image by Andrew Hill
Species Flight Periods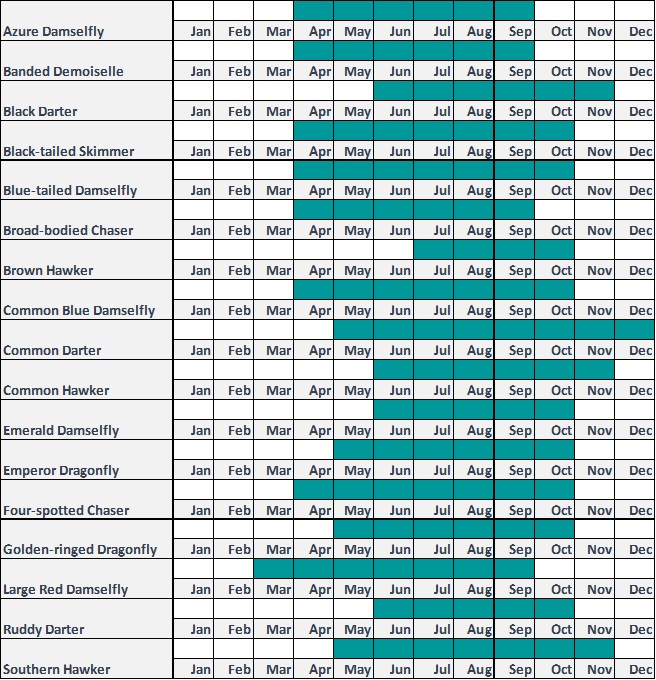 These are general species flight periods for the UK. Please be aware that dragonflies tend to emerge later in the north where the climate is cooler.