Thursley Common
Thursley Common is part of the Thursley National Nature Reserve, managed by Natural England, and is a designated Site of Specific Scientific Interest. This is in recognition of the site's remarkable wildlife and its diversity of habitats. The open water habitats, including the acidic bog pools, ditches and ponds support diverse communities of freshwater invertebrates, including dragonflies. It really is a fantastic site!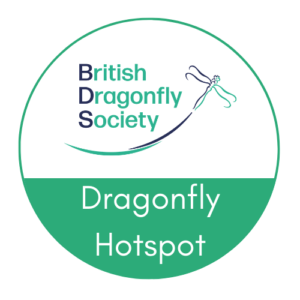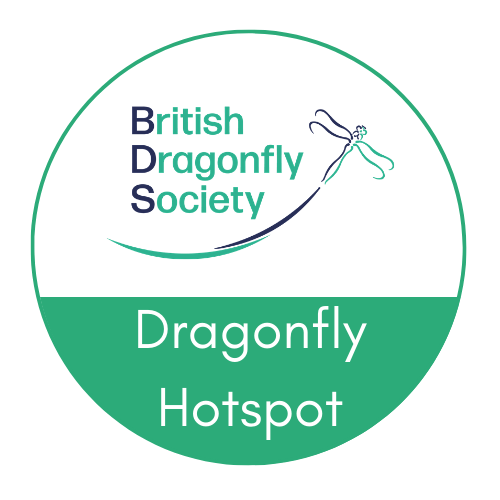 Take a walk along the Common's boardwalk on a summer's day and, if you're lucky, you'll see a wide variety of species at different stages of their life cycle: emerging, breeding and egg-laying. There is always plenty to see throughout the season.
We officially launched this site as a Dragonfly Hotspot on 22nd August 2019, with special guests from Natural England: Lord Blencathra (Deputy Chair) and David Askew (Director Evidence) both gave speeches about the site. Our own long standing Records Officer, David Hepper, also gave a speech about why he put Thursley forward for this designation too. We were joined by many local partner organisations and the amazing team of Thursley volunteers to celebrate the Hotspot launch. The information board that was unveiled on the day has now been installed on Pine Island, by the Thursley volunteer team, to help visitors get to know the dragonflies that call this magical site home. You can watch a video of the event here, thanks to volunteer Dave Myers for putting it together!
Thursley Common Welcome Pack: Read here
Opening times, entry costs, facilities and directions
Volunteer
Natural England Volunteer Group
The Thursley volunteer group meets every week on Thursday and once a month on Sunday. Over the winter work is focused on habitat management, while over the summer it's all about site maintenance and wildlife surveys. Everyone is welcome to join and no previous experience is needed; volunteering is a great way to find out more about the wildlife on site, develop new skills and make new friends!
Contact Reserve Manager James Giles for more information:
Friends of Thursley Common Volunteers
Become a volunteer warden and work with the team to help protect the site and assist visitors.
Neil Baker, Volunteer Warden: "Since becoming a warden, I have learnt so much more about the common and its wildlife. I now know about its carnivorous plants, the oldest vascular plant on earth, the paths , trails and more of it's history. I have attended guided walks by the warden team and I have made new friends. All whilst helping protect the reserve."
Species Information
Click on the species image for further information, such as flight times and identification.
A whopping 26 species of dragonflies and damselflies live around the open ponds and ditches of Thursley. Let us know which ones you see when you visit and feel free to share your photos with us too!