Shropshire Hills Discovery Centre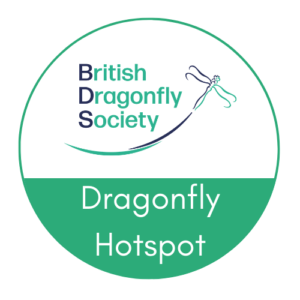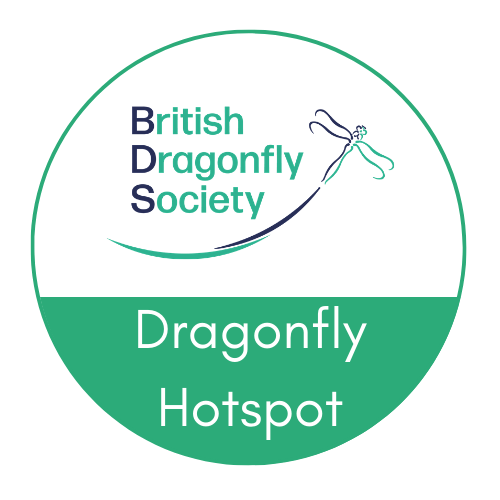 Based in the Shropshire Hills Area of Outstanding Natural Beauty, the Shropshire Hills Discovery Centre is surrounded by 30 acres of diverse habitat known as the Onny Meadows. Onny Meadows contains well sign posted paths that meander alongside the river, around ponds and through wildflower meadows and woodland.
It is a fantastic place to watch wildlife, especially dragonflies and damselflies in the summer months, and to enjoy the many visitor facilities on offer too. This site was the first in England to be awarded the title of Dragonfly Hotspot by us and we thoroughly recommend visiting – you will not be disappointed!
Details:
Opening times: 7 days a week, 10:00 -17:00
Entry: Free and free parking.
Disabled access: Yes and parking and facilities.
Dogs allowed: Dogs accompanied by responsible owners are welcome to the Onny Meadows, but not inside the visitor centre.
Directions for drivers and cyclists: Situated beside the A49 on the southern outskirts of Craven Arms – 20 miles south of Shrewsbury, 7 miles north of Ludlow.
Grid reference SO 435 825
SAT NAV via post code SY7 9RS
Train: Craven Arms train station is less than 10 minutes walk from the Discovery Centre.
Bus: Buses are available (Service 435) throughout the day from Shrewsbury and Ludlow Monday-Saturday. There is no service on Sundays or Bank Holiday Mondays.
Free entry
Toilets
Free Parking
Free Wifi
Café
Public transport nearby
Species Information
Click on the species image for further information, such as flight times and identification.
So far 13 species have been seen on this site, listed below, but please keep your eyes peeled for more when you visit! Be sure to report your sightings on iRecord if you spot a new one and email us here so that we can update this list.
Visitor Facilities:
This award winning visitor attraction, run by local charity Grow Cook Learn , has something for everyone. . .
The friendly staff in the Visitor Information Centre and shop will tell you all about the landscape and history of the Shropshire Hills Area of Outstanding Natural Beauty and the best ways to explore it.
Travel back in time and come face to face with a Mammoth via the Shropshire Hills Through Time Exhibition!
Put your feet up at their award-winning cafe and enjoy a delicious range of hot and cold meals and treats, handmade using locally sourced produce.
Hotspot Activities
Shropshire Hills Discovery Centre is our first Dragonfly Hotspot in England, and was launched in May 2018.
During the spring and summer, each year, the British Dragonfly Society and Shropshire Hills Discovery Centre staff will collaborate to run courses, walks and other events at the new Hotspot. While in the autumn and winter we will support the Hotspot's volunteer work parties in managing the site to improve its Dragonfly habitats. Keep an eye on our events page for details of future events at this site and how you can get involved.
Next to the pond dipping platform you will find an information board, kindly funded by the John Spedan Lewis Foundation, which was installed by the project to help visitors find out which species they will see at this fantastic site. Our launch event was a great success with dragonfly fans of all ages, and local dragonfly recorder Vicky Nall was on hand to lead pond dipping adventures throughout the day!
Get Involved
NEW Onny Meadows volunteer group
Caring for our special site by:
Preserving the traditional flower rich meadows
Managing and enhancing the existing habitats to encourage a more diverse variety of plants, insects, birds and mammals
Protecting our nationally recog-nised butterfly and dragonfly hotspots
Spreading the message of our meadows as a haven for wildlife
Improving the visitor experience through the improvement of paths
When: Every Friday
Experience needed: None, but a background in either conservation, landscaping or gardening would be a bonus.
What is in it for you: Tea and cake! Also a chance to make new friends, learn new skills and give something back to your community.
How to sign up or find out more: contact the group coordinator, Grant Wilson on or 01588 676060 for a chat.
Habitat Helpers volunteer group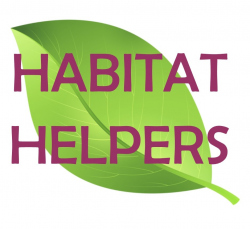 Volunteer to help manage the Onny Meadows for Dragonflies and other wildlife. Habitat Helpers is a small, friendly local volunteer group.
When: the first Sunday of every month at 10am.
Experience needed: None.  All ages are welcome.
What is in it for you: learning about wildlife and habitat management, helping to save species, getting exercise outddors, and making new friends.
How to sign up and find out more: contact the team here to find out more. Or just turn up on the day no need to book!
Dragonfly Recording
In order to manage the Onny Meadows in the best way possible for Dragonflies it is really important that we know which species are there, and how their populations are doing.
When: anytime that you visit the Onny Meadows please remember to report the species you see.
What to do: make a note of any species you see, date, time and place. All records are welcome, even if you only see a couple of dragonflies!  If you are new to recording, you can find some useful information here.
How: Please report your sightings via iRecord here.
Further opportunity: If you would like to take your interest further we also need volunteers to carry out Dragonfly monitoring on a regular basis at Onny Meadows. This will involve carrying out at least 3 site visits a year. Familiarity with some common species of Dragonfly would be useful but help and training with surveying and identification will be available. Please get in touch if you are interested.
Kids Discovery Club
Aimed at children aged 3-7yrs old (although older children are welcome too) accompanied by an adult (you'll have just as much fun!), bring your wellies just in case the weather isn't kind to us. Events are buggy friendly and there is an indoor alternative in the event of really bad weather. There are different activities centred on exploring nature and the outdoors, get crafty and creative.
When: the last Saturday of every month, from 11am – midday.
Price: £2.50 per accompanied child.
Booking: no need to book, just turn up.
Events
The Shropshire Hills Discovery Centre hosts a range of events throughout the year, as well as workshops for adults and activity days for kids. See their events page for more details.