Newport Wetlands National Nature Reserve
This reserve is owned and managed by NRW in partnership with RSPB and Newport City Council.  As well as being a haven for birds, this is a great place to spot dragonflies.
Opening times, entry costs, facilities and directions
Things to see
This site makes for a great family outing with coffee shop and visitor centre that offers guided walks and kid's activities. Children can also hire explorer packs and go on a bug hunt!
Top species
An unusually hairy dragonfly.
Flight period is March to July.
Females have yellow markings while males have blue and yellow markings.
Image by Dave Smallshire
Seasonal Highlights
Hairy Dragonflies are one of the first species on the wing in spring.
Migrant Hawkers appear later on in the summer.
By autumn Ruddy Darter are in flight.
Image by Andrew, flickr
Species Flight Periods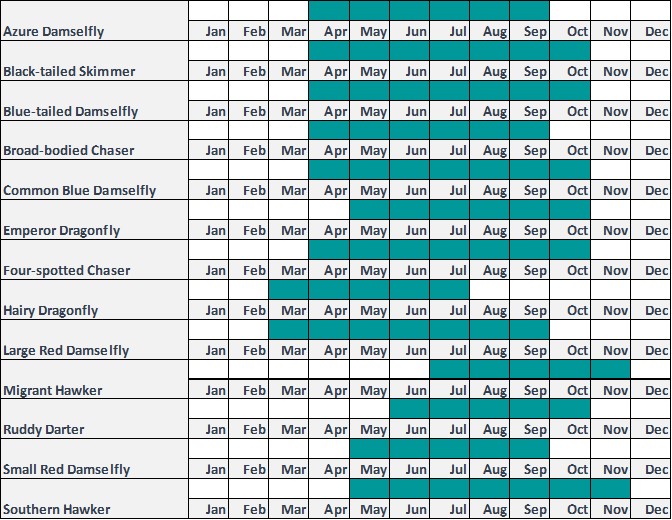 These are general species flight periods for the UK. Please be aware that dragonflies tend to emerge later in the north where the climate is cooler.