Messingham Sand Quarry
A series of lagoons created by the extraction of sand.
Opening times, entry costs, facilities and directions
Credit Natural England
Species Flight Periods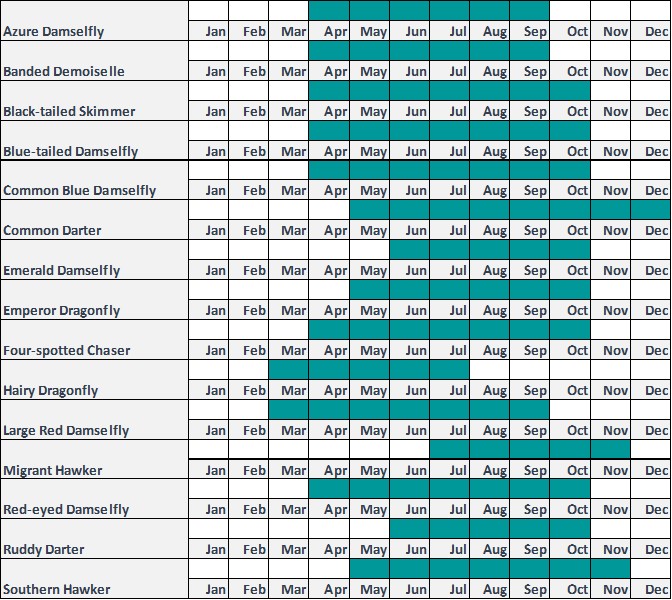 These are general species flight periods for the UK. Please be aware that dragonflies tend to emerge later in the north where the climate is cooler.