NT Wicken Fen Nature Reserve
Wicken Fen was the very first Nature Reserve to be owned by The National Trust and is one of the best places in the country to see dragonflies with 22 species recently recorded on the fen. On warm sunny days large numbers of these beautiful insects can be seen performing their marvellous aerobatics, elegantly flying along the reed-fringed waterways and ditches.
Opening times, entry costs, facilities and directions
Image by Andrew Stawarz.
Species Flight Periods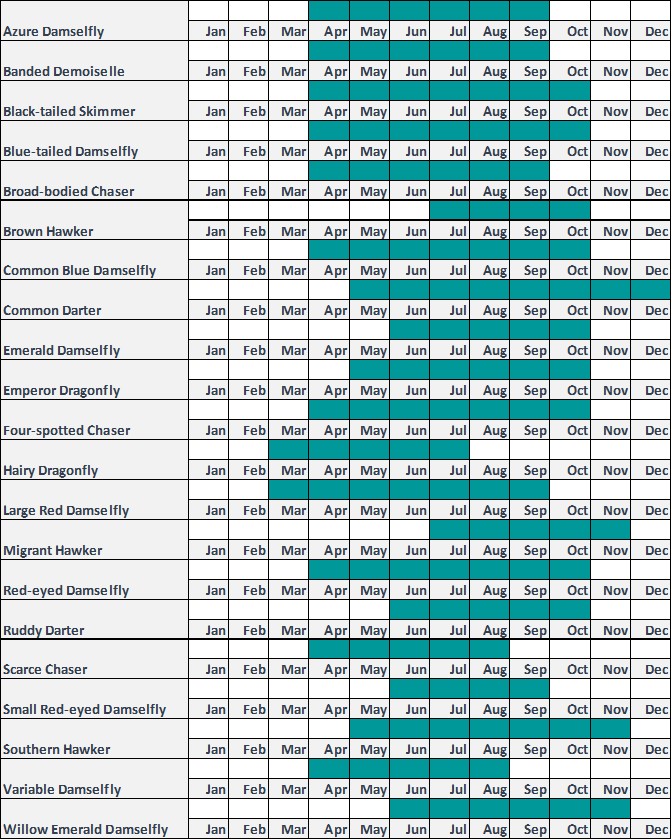 These are general species flight periods for the UK. Please be aware that dragonflies tend to emerge later in the north where the climate is cooler.