Cors Bodeilio National Nature Reserve
Cors Bodeilio is one of the three fens on Anglesey that have been designated as National Nature Reserves. It is an internationally important nature reserve due to its unique mire (a wetland area without forest cover dominated by living, peat-forming plants).
Opening times, entry costs, facilities and directions
Things to see
Follow the waymarked walk over the boardwalk out into the fen for great views and the chance to spot some of the fen's many dragonfly species, other wildlife and the wildflower display in spring and summer.
Top species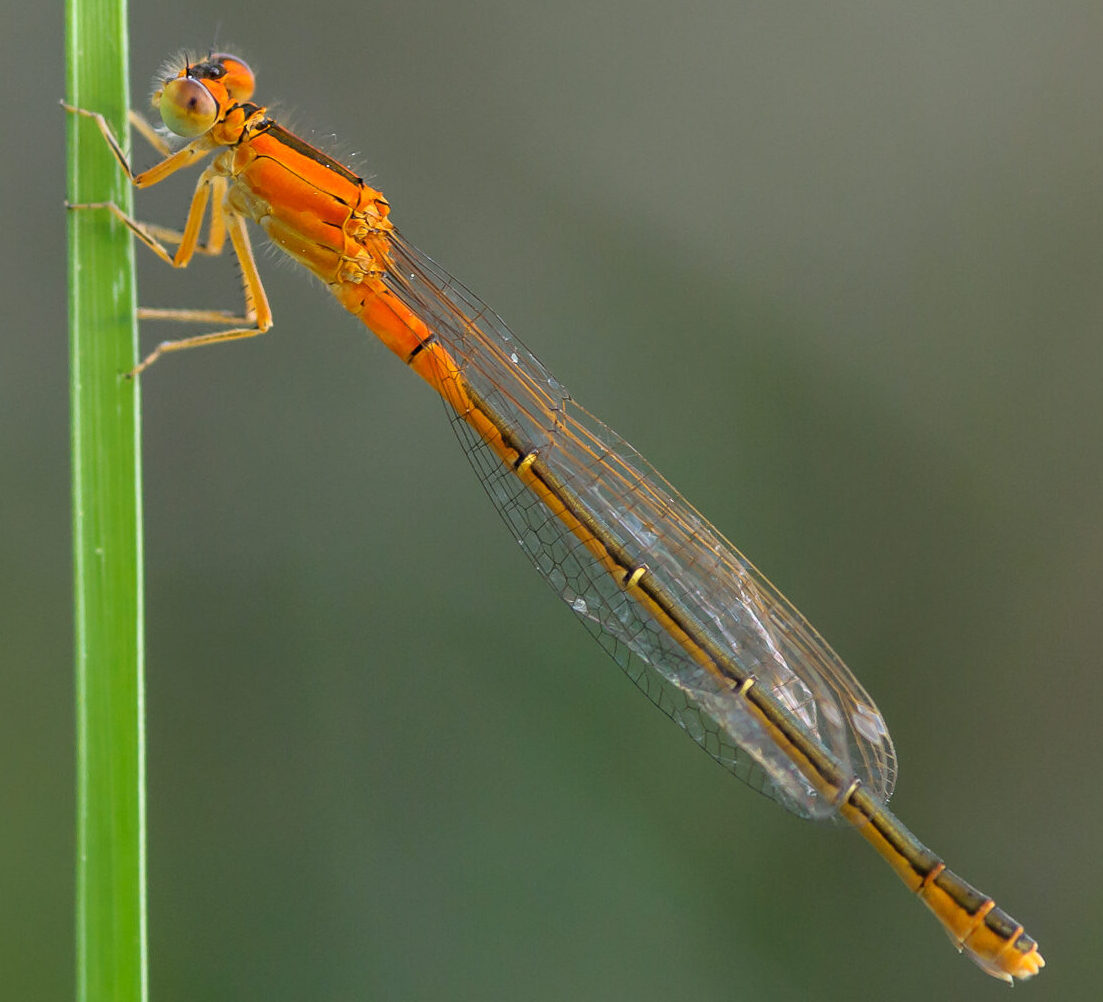 A rare near threatened.
Main flight period is May to September.
Look out for the newly emerged adult females which are bright orange.
Image by Paul Ritchie
Seasonal Highlights
An abundance of blue and black damselfly species can be seen in spring, including the rare Variable Damselfly.
In summer Keeled Skimmer are in flight and can be seen hovering of the waters.
Hawkers are still on the wing in the early autumn, including the large Common Hawker.
Image by NRW