Baston Fen
Baston fen is a long tract of permanent pasture, which is flooded in winter and attracts large numbers of wildfowl.
Opening times, entry costs, facilities and directions
Image by Credit meg_nicol, flickr
Species Flight Periods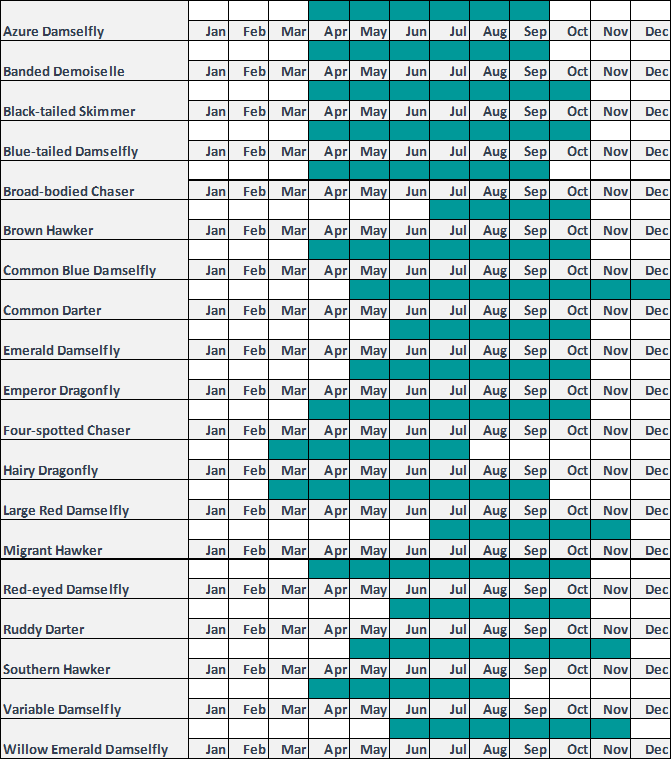 These are general species flight periods for the UK. Please be aware that dragonflies tend to emerge later in the north where the climate is cooler.