White-legged Damselfly Investigation Spring 2020 report
20/04/2020
The White-legged Damelfly flight season is almost upon us and the British Dragonfly Society is asking members of the public to keep an eye out for this charismatic insect as part of the White-legged Damselfly Investigation Project.
With the assistance of County Dragonfly Recorders ecologists at the BDS have mapped the existing and historic White-legged Damselfly records for the UK. It is clear from the results that many areas of the UK have a lack of sightings from the past 10 years or even longer. However, in many cases it is not clear whether this is a result of a lack of recording effort or because White-legged Damselflies have declined in these areas.
As a result we are asking members of the public to keep an eye out for this species over the spring and summer months to help improve our understanding of the species status in the UK.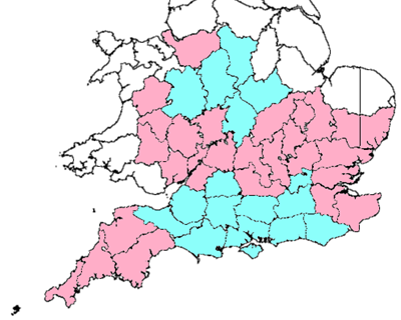 Map of counties were you might see White-legged Damselflies (Pink counties are a priority for further survey work).
The White-legged Damelfly can be seen on the wing from May through to the end of August (June and July are the peak months) near slow flowing rivers and streams, as well as ponds and lakes.
Unlike more common species of blue/black Damselflies, such as Common Blue and Azure, the White-legged Damselfly has some unique features that help separate it. These are:
Pale colouration (blue males, creamy yellow-green females and immature adult)
Pale brown wing spots
Fine black markings
Pale legs
Learn more about the project and how you can help by visiting the project web page here.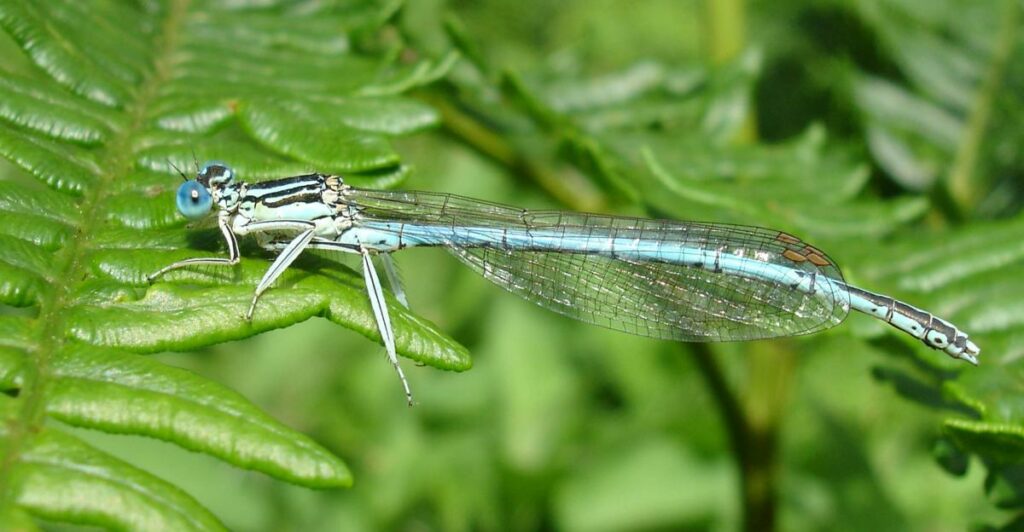 Male (by Dave Mitchellsmall)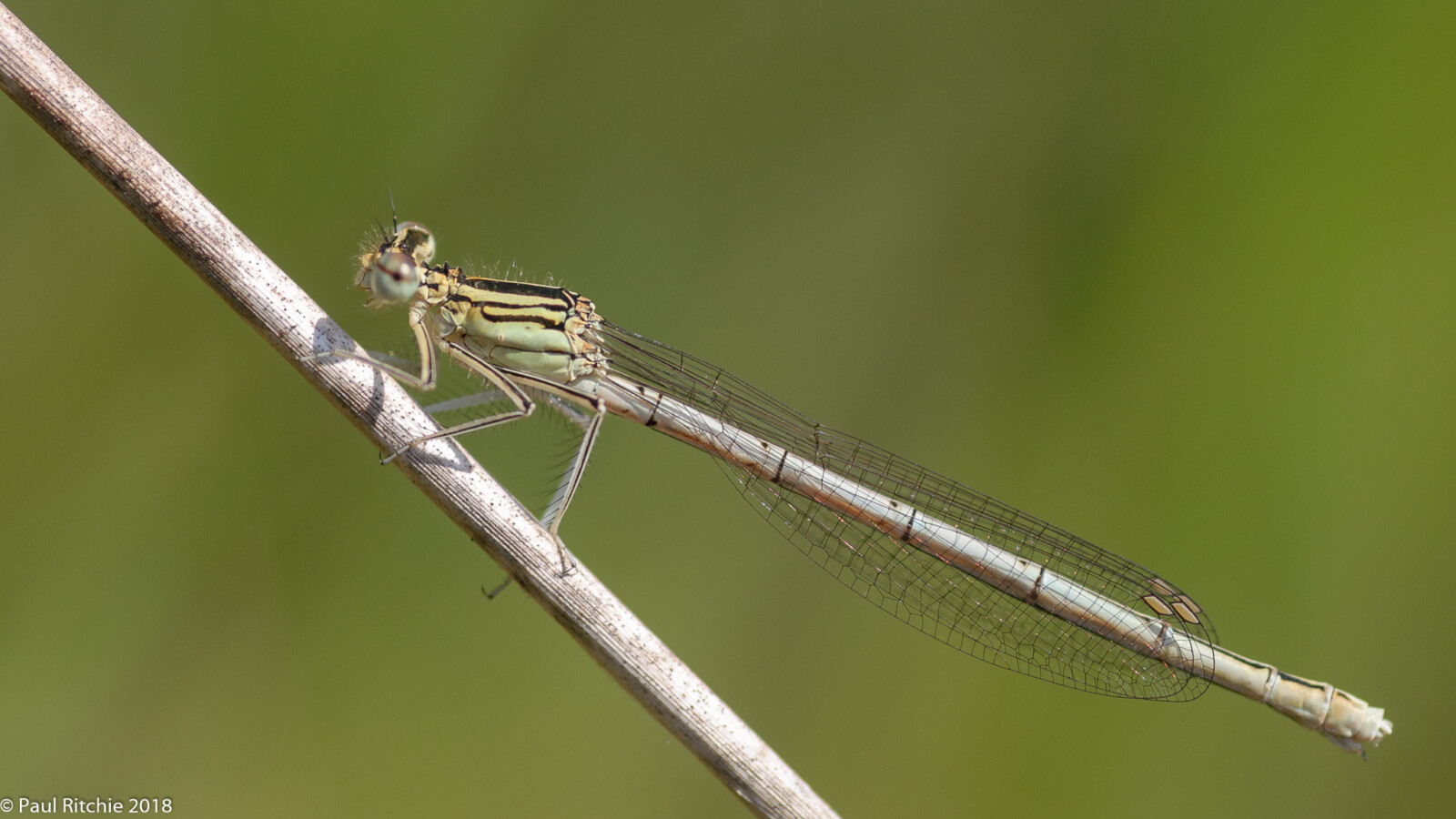 Female (by Paul Ritchie)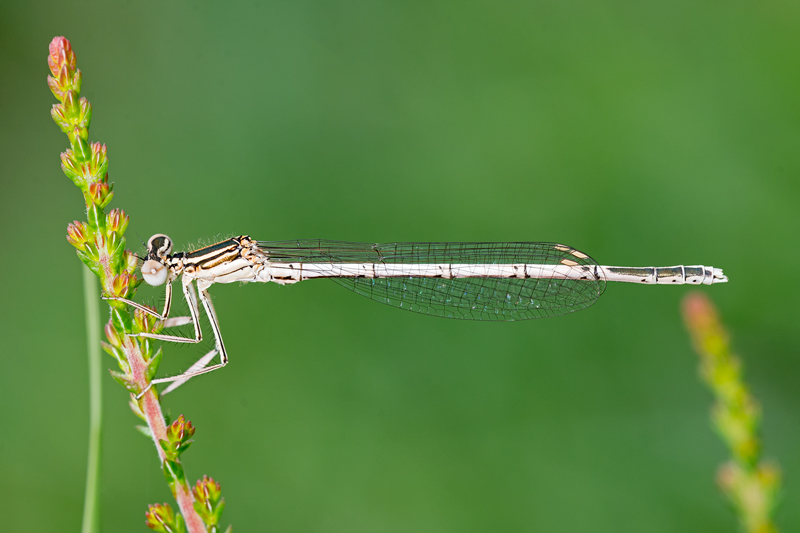 Immature male (by Steve Plume)