WT Glen Moss
Marshland with woodland, heathland and open water, all of which is accessible by a path that winds through the reserve. There are nine breeding species of dragonfly and damselfly here, and the golden-ringed dragonfly is an occasional visitor. Look out for pearl-bordered fritillary butterflies too.
Opening times, entry costs, facilities and directions
Things to see
Dragonflies can be encountered anywhere on the reserve but there is an accessible pond marked on the reserve leaflet.
Top species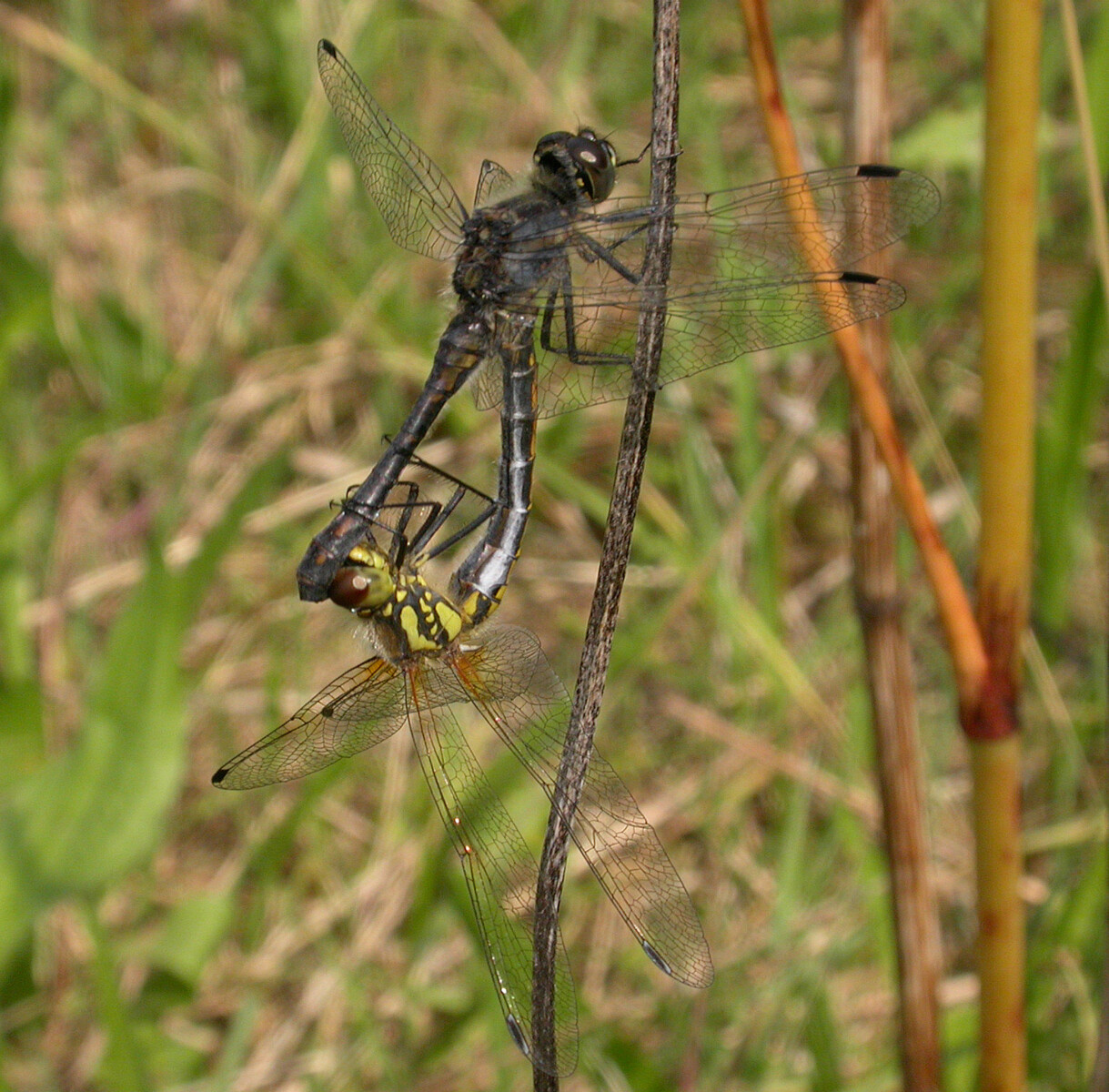 A peatland and moorland species.
Flight period is June to November.
Dark colouration makes it easy to identify.
Image by David Kitching
Seasonal Highlights
Dainty little damselflies, such as Common Blue, can be found floating amongst the grass in spring.
Common Hawker, a peatland specialist, take to the wing in summer when the weather has warmed up.
On autumn days look out for Black Darter- they can be tricky to spot due to their dark colouration and small size.
Image by David Kitching