Scotstown Moor Local Nature Reserve
Scotstown Moor Local Nature Reserve in Aberdeen is our most northerly Hotspot in Scotland. Owned by Aberdeen City Council and managed by the Council's Countryside Ranger Service, dragonflies can be seen around the ponds at both ends of the reserve, and along the path close by.
Opening times, entry costs, facilities and directions
Access throughout the site is easy with wide, surfaced paths. There are some slopes but no steep hills.
Car access is off the B997 Scotstown Road, with a car park at NJ 93293 11782. Pedestrian access is possible from various points on Scotstown Road, Dubford Road and Dubford Estate. The Auchinyell – Scotstown bus service operates along ScotstownRd, more details from Firstbus Aberdeen on 01224 650000.
Things to see
Found to the north of Aberdeen, Scotstown Moor is a Site of Special Scientific Interest due to the presence of a very rare plant – the Black Bog Rush – which can be found in one of the wetland areas. The site is made up of a variety of habitats including plantation woodland, grassland, heathland, scrub, marshy grassland and open water.
A whole host of wildlife can be found around the different habitats – kestrels and short-eared owl over the grassland, tawny owl in the woodlands, small pearl-bordered fritillary close to the wetland areas and roe deer grazing at dawn and dusk.
Top species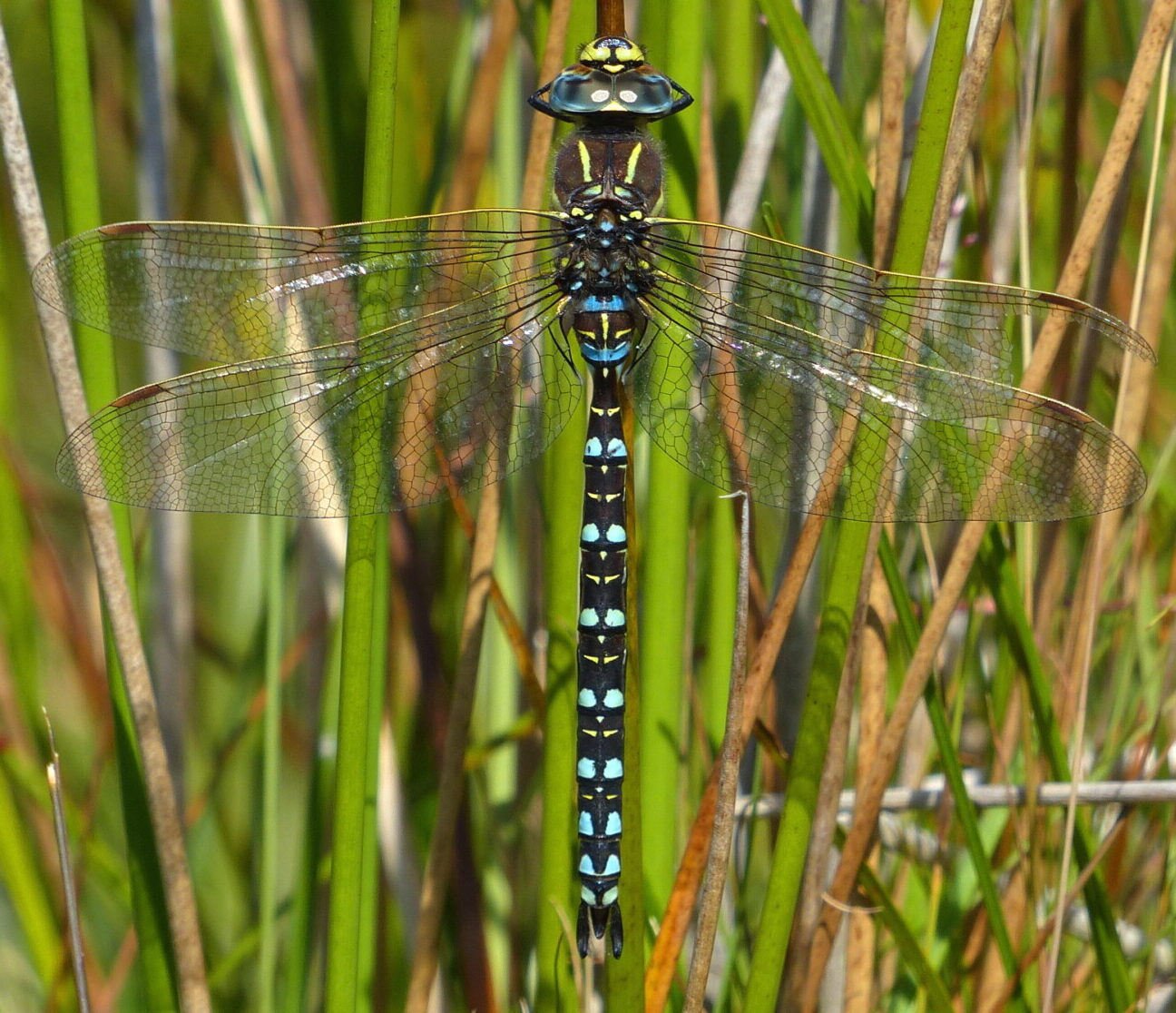 A heathland specialist.
Main flight period in June and November.
Paired spots down the body.
Image by Dave Smallshire
Seasonal Highlights
The earliest emerging species should be found from mid to late April onwards. The reserve really comes into its own in July and August when the Darters and Common Hawkers can be seen flying around the wetlands and adjoining heathland.
Contact Information
Aberdeen City Council Countryside Ranger Service
Groats Road Pavilion
Groats Road
Aberdeen
AB15 8BE
T: 01224 326429