Greenhead Moss Community Nature Park
Greenhead Moss Local Nature Reserve, near Wishaw, is one of the Dragonfly Hotspots established in Scotland in 2014. It is owned and managed by a partnership including Greenhead Moss Community Trust and North Lanarkshire Council. There are a number of ponds found on the site, as well as small pools on the Moss, which host nine species of dragonfly.
Opening times, entry costs, facilities and directions
Things to see
Greenhead Moss is a 110ha site consisting of many different habitats including ponds, wildflower meadows, remnant raised peat bog, old and new woodlands.  These habitats are home to mammals including badger, roe deer and fox with many insects and birds present. There is a good path network throughout the site; most paths are tarmac and accessible for wheelchairs and pushchairs.
Top species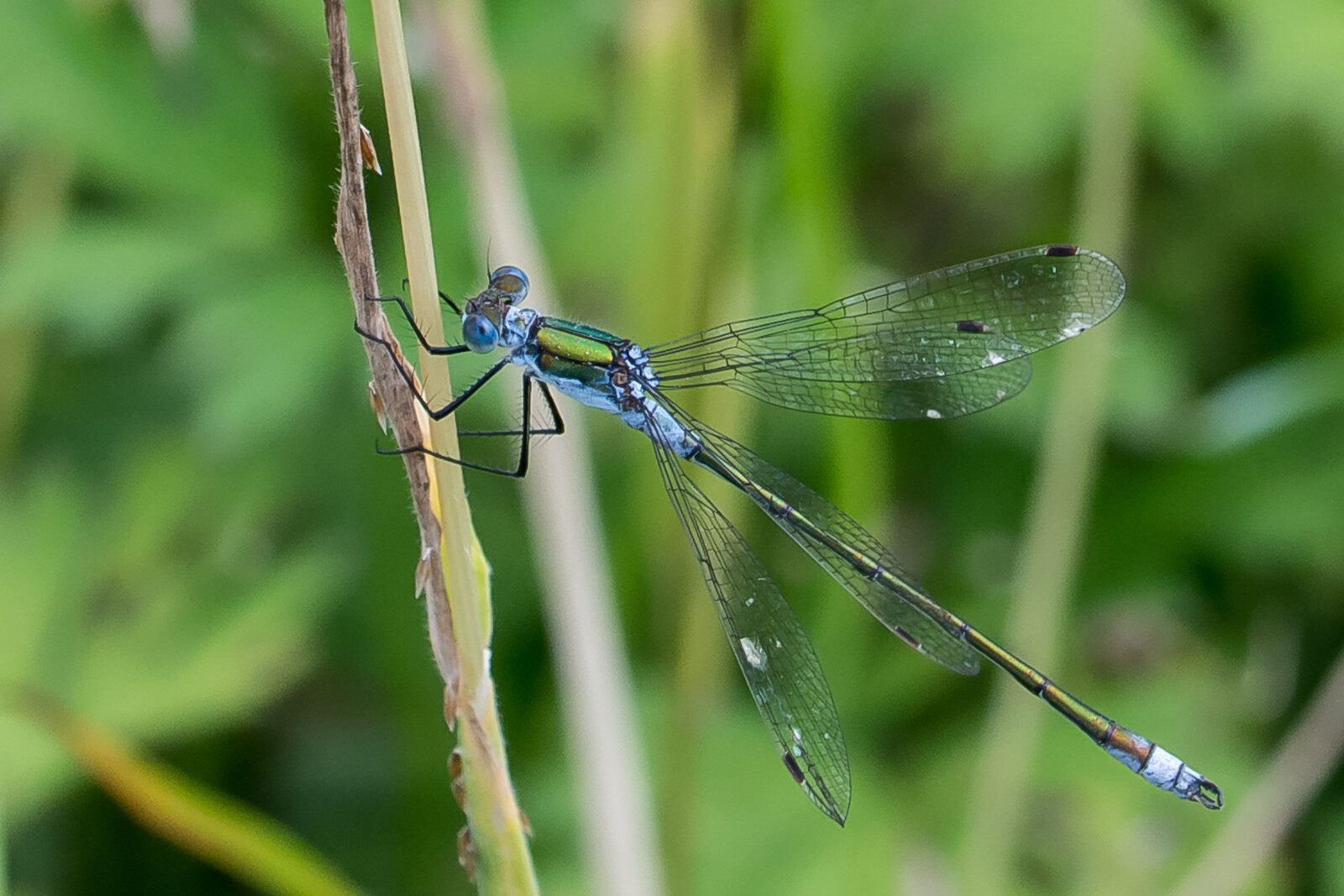 Metallic green damselfly.
Flight period is June to October.
Males have blue markings while females are completely green.
Image by Bruce Hyde
Seasonal Highlights
The Emerald Damselflies can be seen close to the smaller ponds and pools from early July through to September, especially around the pond with the dipping platform. Dragonflies hunt in the surrounding wildflower meadows. The earliest emerging damselflies can be seen from mid-April onwards, with sightings still being possible into sunny days in October.
Image by Andrew, flickr