Caerlaverock Wetland Centre
This site is managed by the Wildfowl and Wetlands Trust. Caerlaverock reserve is 1,400 acres in size and was set up in 1970 to protect the Barnacle geese which migrate from Svalbard to the Solway Firth each winter. There are 8,000-10,000 Barnacle geese found each day on the reserve during the winter, along with many Pink-footed geese and Whooper swans. There are also thousands of ducks and waders. In the summer birds on the reserve include kingfishers, ospreys, sedge warblers, willow warblers, blackcaps and skylarks. The best spots to see the dragonflies are at the Dragonfly Pool, the Walk on the Wildside from the path next to the Teal Pond and the Back Pond.
Opening times, entry costs, facilities and directions
Things to see
Caerlaverock Wetland Centre is situated nine miles to the south-east of Dumfries on the Solway coast. It contains many ponds including a Dragonfly Pool, the Lochar Water and a number of hides from which to watch the wildlife. With a number of paths running close to the wetland areas, dragonflies can be seen at a number of spots across the reserve.
Top species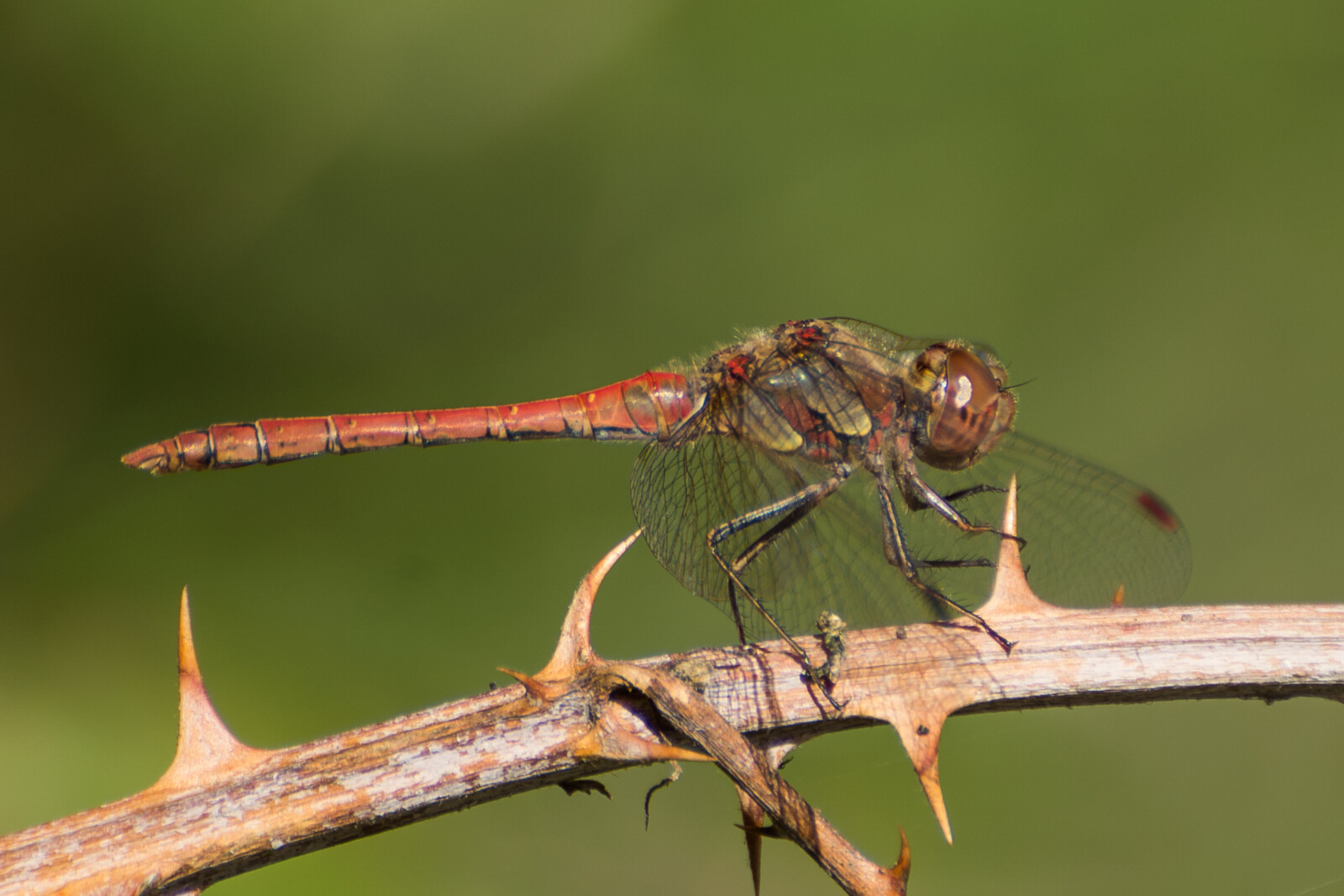 Range in colour from yellow to red.
Flight period is May to December.
Often seen perching and sunbathing.
Image by Bruce Hyde
Seasonal Highlights
The earliest emerging species can be found from mid-April, with the Emperor Dragonflies being on the wing from June onwards.
Image by Laurence Arnold