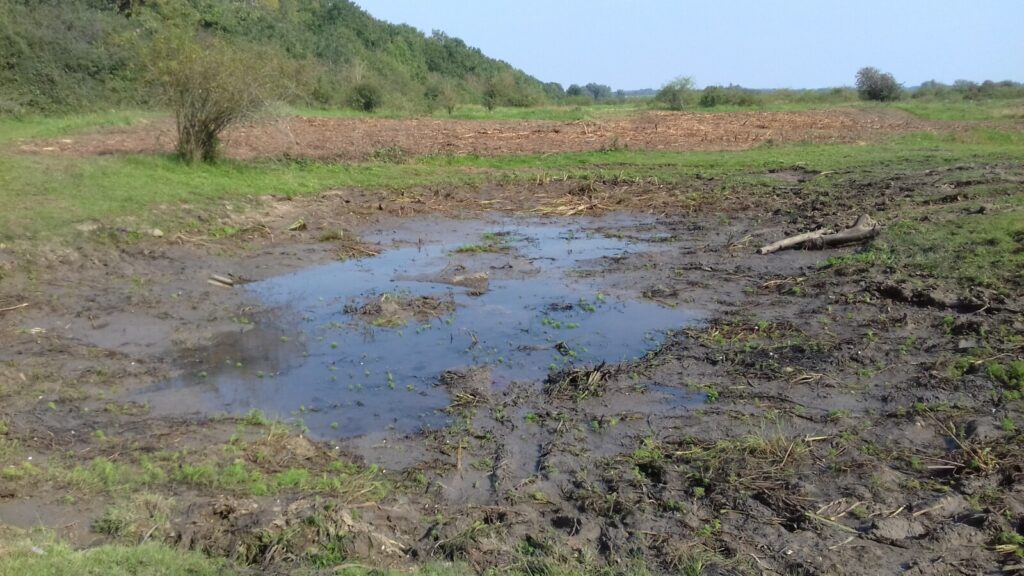 Top Hertfordshire Dragonfly Site Criminally Destroyed
16/02/2021
Police and the Environment Agency are currently investigating the destruction of two protected ponds at Smallford Pits Local Wildlife Site near Saint Albans.
Local residents were left aghast after discovering that the ponds at their treasured wildlife hotspot had been polluted, with either diesel or petrol, in December 2020. Earlier in September, of the same year, residents had reported that the ponds had been dug up with heavy machinery, while the surrounding scrub growth had been decimated.
The apparent wanton destruction of this site has caused a great deal of anger within, not just those living in the local area, but also those in the wider conservation community. Smallford Pits was one of the most diverse sites for dragonflies in the whole of Hertfordshire, supporting 16 breeding species in 2020 (19 species recorded in total), including the rare Scarce Emerald Dragonfly. The site was home to an abundance of other wildlife, including a population of Great Crested Newts, a European Protected Species. As a result, the site was designated a Local Wildlife Site, as well as a Site of Specific Scientific Interest, with the aim of protecting it from development and ensuring it received the necessary management.
Local resident, and BDS volunteer, Steve Brooks was surveying the site over the summer of 2020 just before the damage was caused. Steve said: "It's so sad to see this wonderful wildlife site so badly damaged. It's the last thing we need at a time of biodiversity crisis. Places like this are so unusual in Hertfordshire, a truly wild site managed by a herd of ponies. A bit like a mini-New Forest on the edge of St Albans. Smallford Pits has more species of dragonflies than any other in the county, including nationally rare species. It is also rich in aquatic plants and birds so we can't afford this loss."
If there is a positive lesson to be learnt from this unfortunate incident it is the important role that local residents can play in advocating for their local wildlife sites. This can be achieved through carrying out wildlife surveys on sites to provide scientific evidence of their important (as Steve Brooks did), by challenging harmful developments, or by keeping an eye out for any potentially suspicious/criminal activity.
If you would like to start surveying one of your local sites for dragonflies, we can help you get started. Click here for further advice.
If you witness a wildlife crime in action call 999, or call 101 for other instances. Click here for further advice.
Environmental damage, such as pollution, criminal or not, should be reported to the Environment Agency. Click here for further advice.
Original article published in The Herts Advertiser.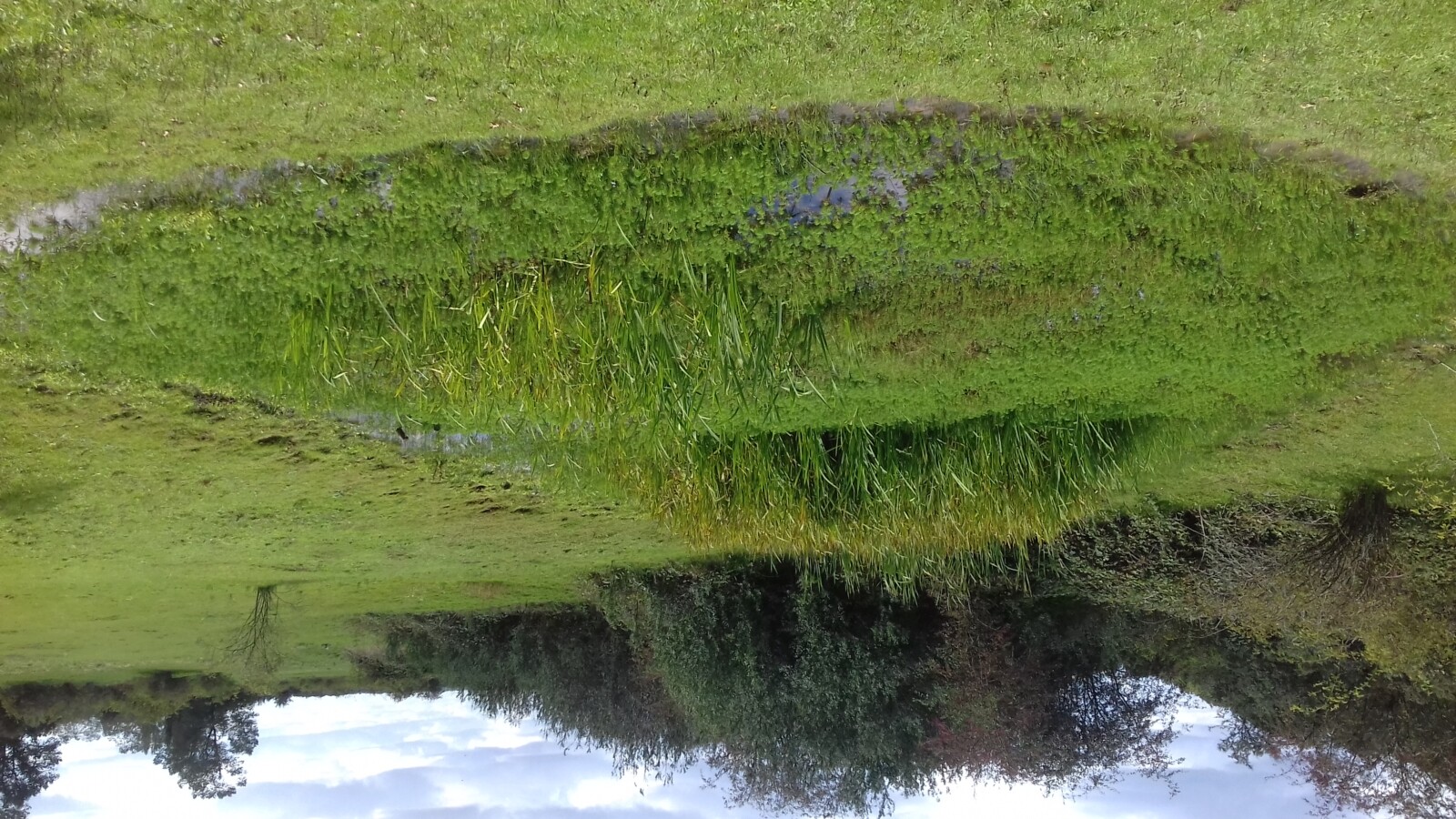 One of the Smallford Pits pond before damage was inflicted. All images by Steve Brooks