WT Coatham Marsh
This is Tees Valley Wildlife Trust's premier reserve for dragonflies and damselflies. Take a stroll around the ponds and pools in the post industrial landscapes and you may see glimpses of the these insects in amongst the extensive reed beds. A good site to see common darter, common blue and large red damselflies as well as water vole, orchids and many wetland birds.
Opening times, entry costs, facilities and directions
Things to see
For the best view of dragonflies follow the path through the meadow on to the board walk to the pondipping area.
Top species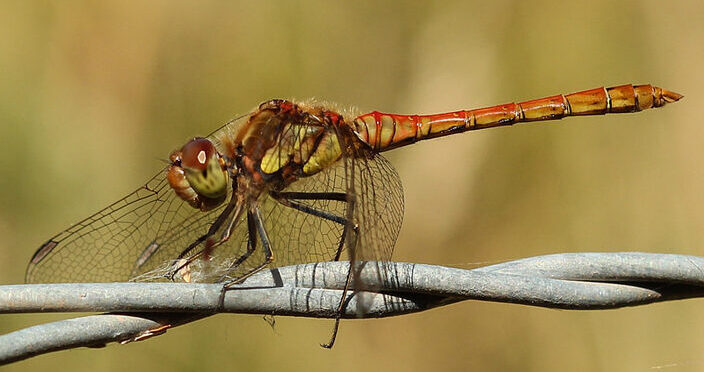 Spends most of its time perched looking for prey.
Flight period is May to December.
The last species on the wing in autumn.
Image by Suzy Shipman
Seasonal Highlights
On warm spring mornings look out for Large Red Damselflies emerging at the waters edge.
Common Blue Damselflies can be seen in swarms over open water in summer.
The boardwalk is the favoured sunbathing location for Common Darters during autumn.
Image by Roland Turner