RSPB Frampton Marsh
Blessed with a variety of freshwater habitats, Frampton Marsh provides close views of the abundant birdlife of The Wash, one of Europe's most special places for wildlife. Avocets, redshanks, skylarks and whimbrels can all be seen in summer, with thousands of ducks gathering on the freshwater scrapes in winter.
Opening times, entry costs, facilities and directions
Image by Timelapsed, flickr
Species Flight Periods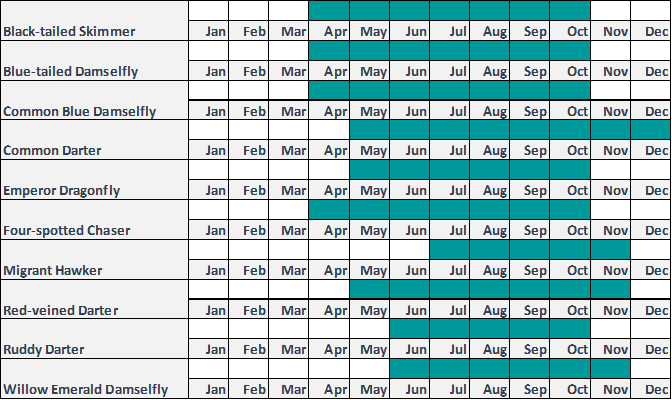 These are general species flight periods for the UK. Please be aware that dragonflies tend to emerge later in the north where the climate is cooler.