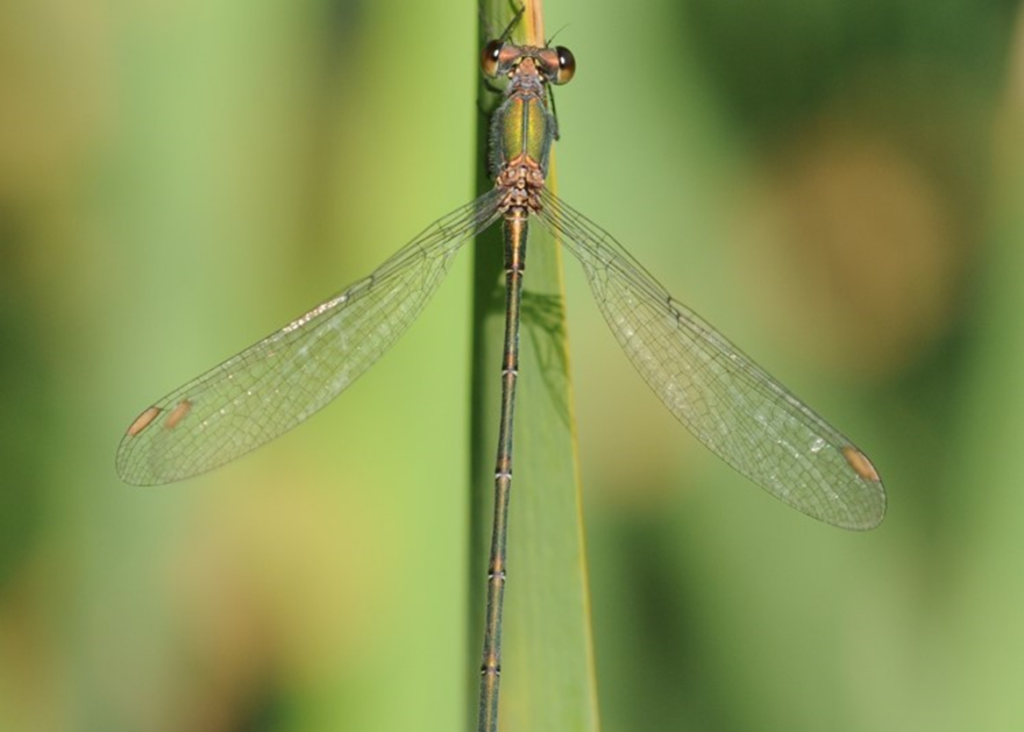 Willow Emerald Watch Project Report 2021
26/10/2021
Thank you to everyone who submitted Willow Emerald Damselfly sightings. Here are the results of your hard work. . .
Once again, Willow Emeralds had a good year, with numerous records from both traditional and new areas; 496 records have currently appeared on iRecord (as of 7/10/21), with many more likely to be submitted by the end of the year.
There was considerable consolidation and range extension in north-westerly parts of the species' core area, with counties such as Leicestershire, Lincolnshire, Nottinghamshire, Derbyshire and Yorkshire producing many novel sightings. The most westerly record in Britain is indeed now from near the Staffordshire border (Smestow Valley LNR, Wolverhampton, 23/09/2021). By contrast, although the species was still well reported further south, there was little sign of any major range expansion in a south-westerly direction – the only exception being three records from the east Dorset/south Wiltshire/south Hampshire region (with a record from Verwood on the Hants/Dorset border on 15/09/2021 being the most dramatic). This new cluster of south coastal records could conceivably indicate a fresh immigration event, but perhaps more likely reflects the species having gone overlooked in adjacent parts of Hampshire.
Clearly Willow Emeralds continue to thrive in England, and range expansion may perhaps even be accelerating.
Find out more about the project here.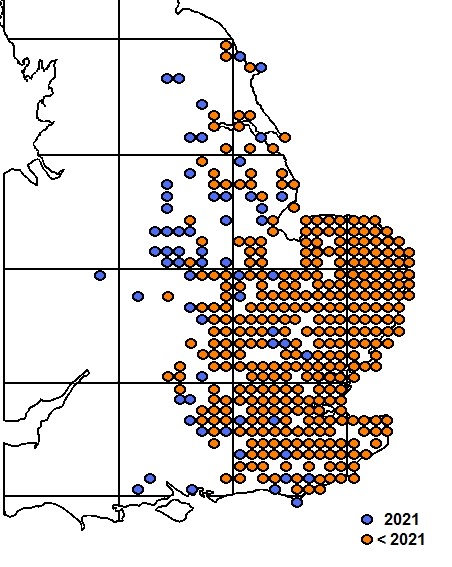 Map of Willow Emerald Damselfly sightings pre 2021 and during 2021. Credit Adrian Parr.
Willow Emerald Damselfly image by Thomas Bresson