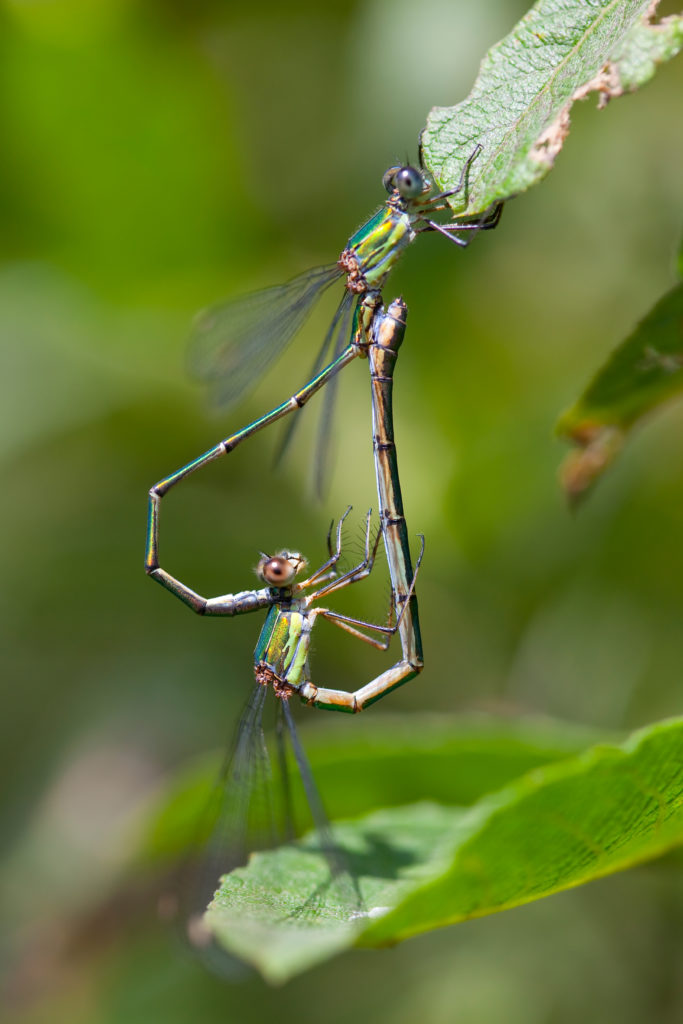 Willow Emerald Damselflies Featured on Autumnwatch
25/10/2017
Episode 2 of this year's AutumnWatch featured a stunning film sequence of the Willow Emerald Damselflies that have taken up residence in Richmond Park, London.
The slow motion macro footage provided an intriguing insight into the breeding behaviour of this vibrant insect, including the distinctive method Willow Emerald Damselflies oviposit their eggs into tree bark.
While the colonisation of this vibrant species was celebrated, the episode also highlighted the sombre findings of an entomological study that made headlines this week. The research, which took place on a number of reserves throughout German, discovered that, over the past 25 years, insect abundance has dropped by a staggering 75%. While it was reported that widespread habitat loss and intensive pesticide use could be two of the key causes, the program emphasised that more data and research is needed to understand this ecological disaster.
AutumnWatch Episode 2 is available to watch via BBC iPlayer until the 21st November; the Willow Emerald Damselfly feature begins at 16:15 minutes in.
You can help the BDS track the spread of Willow Emerald Damselflies by joining the Willow Emerald Watch!
Alternatively you can help monitor the abundance and diversity of dragonflies across Britain by joining the DragonflyWatch.
Photo by Christophe Brochard.