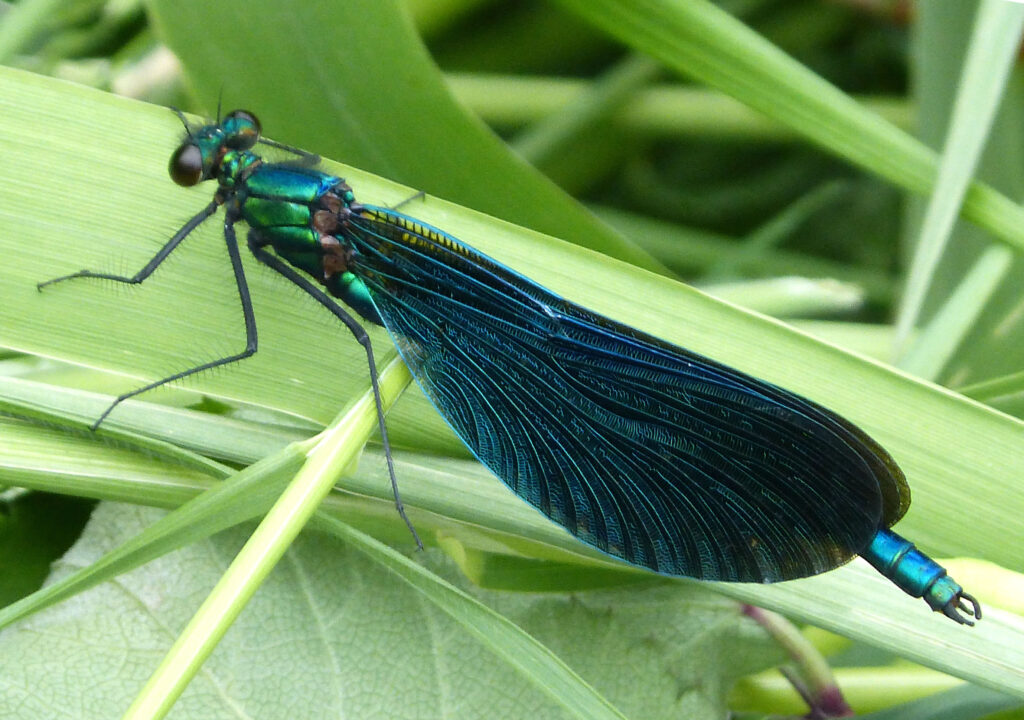 "The last man standing" – a possible new taxonomic entity for European Odonata
12/03/2019
Article by Milen Marinov and Nurten Hacet of Trakya University, Turkey
Dragonflies and Damselflies of Europe have been so thoroughly investigated that the young students in this insect group are left with hardly anything new to describe from the old continent. In the hunt for more taxonomic puzzles our team challenged one of the prettiest of them all – Beautiful Demoiselle.
We are entomologists from the Balkan area – Bulgaria and Turkey. Just like anywhere in the world insects in our region are not bound by any political boundaries and share their historic evolutionary experience within the geographic area they have originated from. One particular part of the Balkan are is known for Bulgarians as Strandzha Mountain and as Yildiz Mountains for Turkish people. This is a unique place of Europe with its foothills starting from the Black Sea. Scientists believe this is a remnant of a long mountain chain that run across Black Sea joining the Caucasus Mountains on the opposite end of it long back in geological times.
Naturally this is a paradise for botanists who when out for a botanical thrill, find themselves like nowhere else in Europe. We believe this might be the situation with our favourite insects. This mountain is one of the best places in Europe to easily observe in one place species like Shady Hawker, Odalisque Damselfly, Turkish Goldenring and Bulgarian Emerald. Our studies show that perhaps there is another member of this groups of intriguing species which has gone unnoticed for the taxonomic world for a very long time – a possible undescribed subspecies of Beautiful Demoiselle.
To describe a new subspecies of Demoiselle is a very challenging task. Individuals from our study area do have some deviations from the rest of the European populations, however, in contemporary taxonomy colour variations are considered to be not enough for establishing a new entity. Therefore, we are on a hunt for a larger material from different parts of the continent for comparison to our specimens. Our intention is to compare morphological and colour features across Europe and perform molecular analysis to see how they all differ in order to test if we can really add another new feature for our home region.
In this task we rely on help with collecting specimens from as many countries as possible. Beautiful Demoiselle is a common species but at the same time is one which is hard to take away from its natural environment even though strictly for scientific purposes. We don't want to see population declines because of excessive collections and it is not our intention to contribute to this. Therefore, our request for help with field sampling is coordinated with one of us – Nurten Hacet. If you think you can contribute with some specimens from your area, please contact Nurten (address is provided below) first in order to see if there was anyone else who already supplied enough material and if more is needed.
If we are correct in our expectations, that may well be one of the last taxa to be described from Europe ever!
Contact details:
Nurten Hacet

Trakya University

Department of Biology

Faculty of Science

22030-Edirne/TURKEY