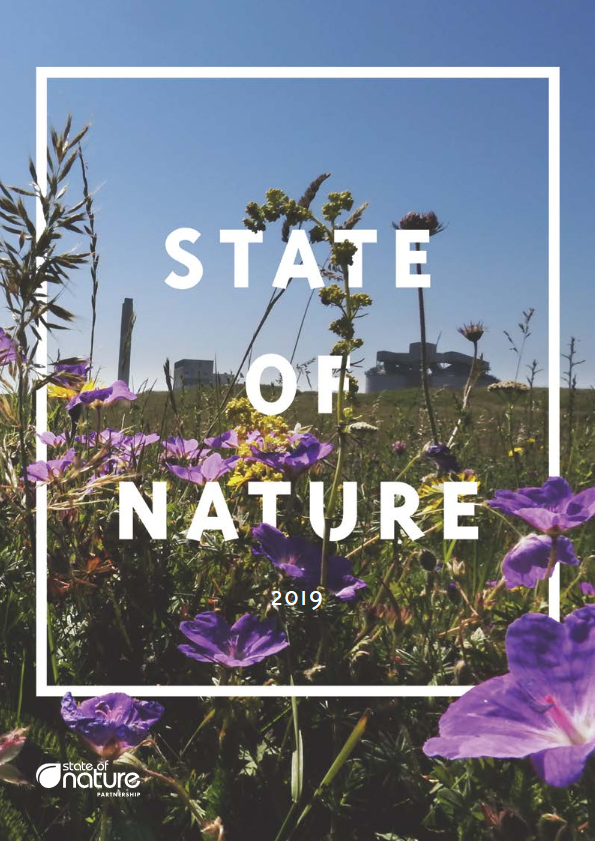 State of Nature 2019 Report: Out Now!
04/10/2019
A report on the State of Nature in the UK was released yesterday, with a foreword written by a panel of inspirational young wildlife campaigners. The report pulls together data from many UK wildlife recording schemes including some of our data. We urge everyone to download the report, read it and share it widely. Although the headline findings are not positive, it is not so easy to draw conclusions on how our Dragonflies and Damselflies in particular are faring as our head of Conservation Dr Pam Taylor explains:
"The newly published State of Nature 2019 report highlights the worrying fact that overall abundance and distribution of species continues to decline at an alarming rate. Habitat specialists are showing the greatest declines in many taxonomic groups including butterflies and moths. Climate change is driving the spread and movement of many species, including some dragonflies, northwards. On the surface this spread looks to be a favourable increase in range, but what are the consequences for more northern species?
Some of the greatest threats to dragonflies stem from changes in hydrology – the draining and drying out of wetlands, and the modification of watercourses. Pollution, habitat changes and increased urbanisation are also threats. However this report shows that at least some of the declines of the 1970s and 1980s appear to have been reversed for groups of aquatic invertebrates such as dragonflies, stoneflies and mayflies. A State of Dragonflies 2020 Report due to be published by the British Dragonfly Society next year will examine the population trends and their causes for damselflies and dragonflies in greater detail."
Download the State of Nature 2019 report here.