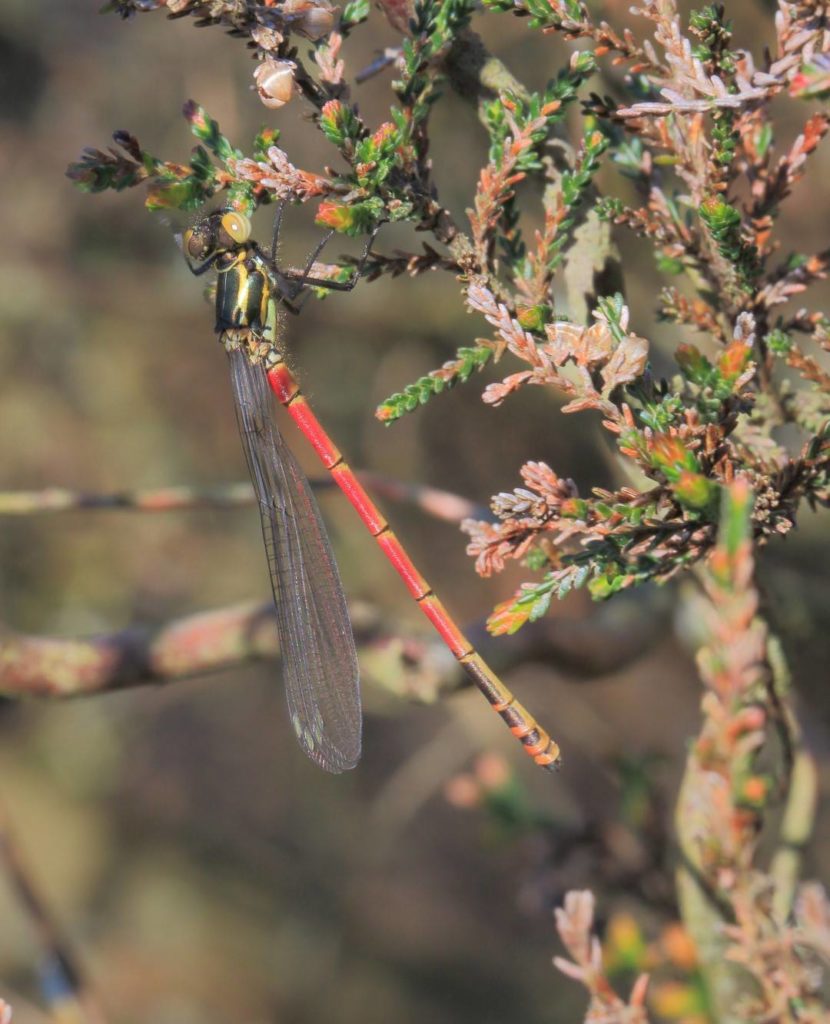 Start of the 2017 Season: Large Red Damselflies and Vagrant Emperors in Cornwall
30/03/2017
The dragonfly season 2017 has begun, with a record of several newly emerged Large Red Damselflies at Duncan's Pond Bissoe Valley, Cornwall, on Saturday 25th March. There have also been several records of Vangrant Emperor during March.
The Large Red Damselfly photographed on the right by David Cooper was one of the first to be recorded in this year's dragonfly season. It is usual for this species to be the first to emerge in the UK, however we have also been enjoying views of Vagrant Emperors in recent weeks. The Menz Lab Insect Migration and Ecology Research Group (@insectmigration, Twitter) have reported tens of thousands of Vagrant Emperors flying across the sea near the Sahara Desert. Several of our own recorders have reported sightings of the species here in the UK, with a clear sighting at the Dragonfly Scrapes at Windmill Farm on the Lizard peninsula in West Cornwall.
To stay up to date with the latest dragonfly sightings, and to report your own, visit our latest sightings page. You can also keep up to date by following us on Twitter, Facebook and Instagram.