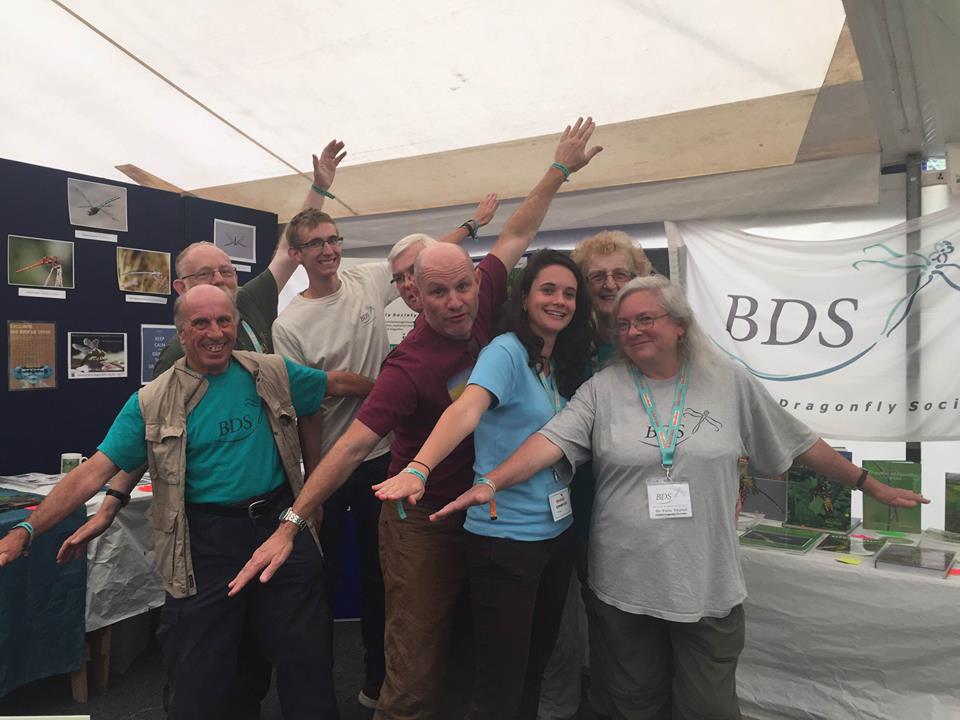 Saying goodbye to BDS Conservation Officer
12/03/2019
Join us in wishing our Conservation Officer Genevieve Dalley a fond farewell at the BDS Annual Meeting and AGM in Newcastle in November. Find out more, and book your tickets here. 
Genevieve joined the BDS 3 years ago and since that time she has been a continuous source of positive energy and new ideas, pushing the BDS in new directions, with exciting projects, such as the Clubtail Count. However, it is now time for her to move on to a new adventure with the Cold-blooded and Spineless Project, which aims to record and celebrate invertebrates in the North Pennines.
Here is what Genevieve has to say about her time with the BDS:
"I'd like to say a massive thank you to everyone involved with the BDS, from volunteers to staff to general dragonfly enthusiasts; you have all inspired, supported and encouraged me over the last three years. Working at the BDS has been a motivating, challenging, enjoyable and fulfilling time and I am so proud to see the organisation growing and achieving more and more each year. See you at the 2018 AGM!"
From all the BDS Officers, trustees and volunteers we would like to say a massive thank you to Genevieve for all her hard work and wish her the best of luck in her new role!