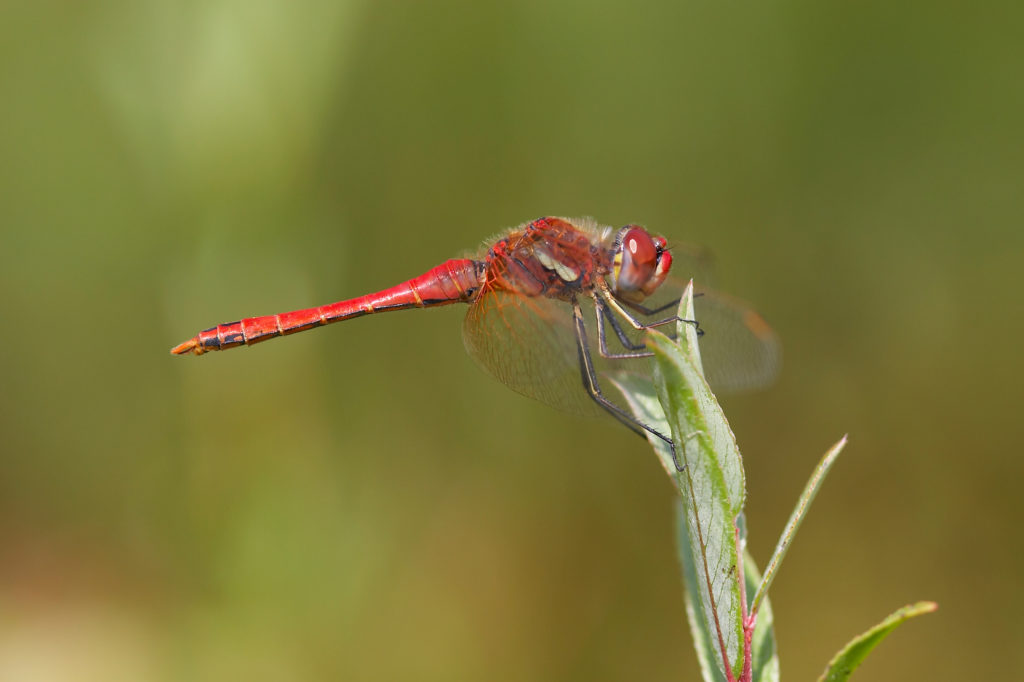 Record Numbers of Migrant Dragonflies
14/06/2017
Red-veined Darters have recently been flooding into England in numbers not seen for several years. The dragonflies have spread through the UK, with reports from at least 45 sites in England and Wales, as far north as Yorkshire. The much rarer migratory dragonfly species, the Lesser Emperor, has also been reported at sites in England, during the end of May this year.
Red-veined Darters are a stunning bright red species of dragonfly, with red wing veins and blue eyes. The females are yellow with some yellow colour also appearing on the wings. The species is usually found throughout much of central and southern Europe as well parts of the Middle-east, Africa and Asia, usually near large, shallow water bodies, although when on the move they can turn up anyway. With the influx of dragonflies happening so early in the year, it is likely they will breed here this summer, with locally bred individuals emerging in the Autumn.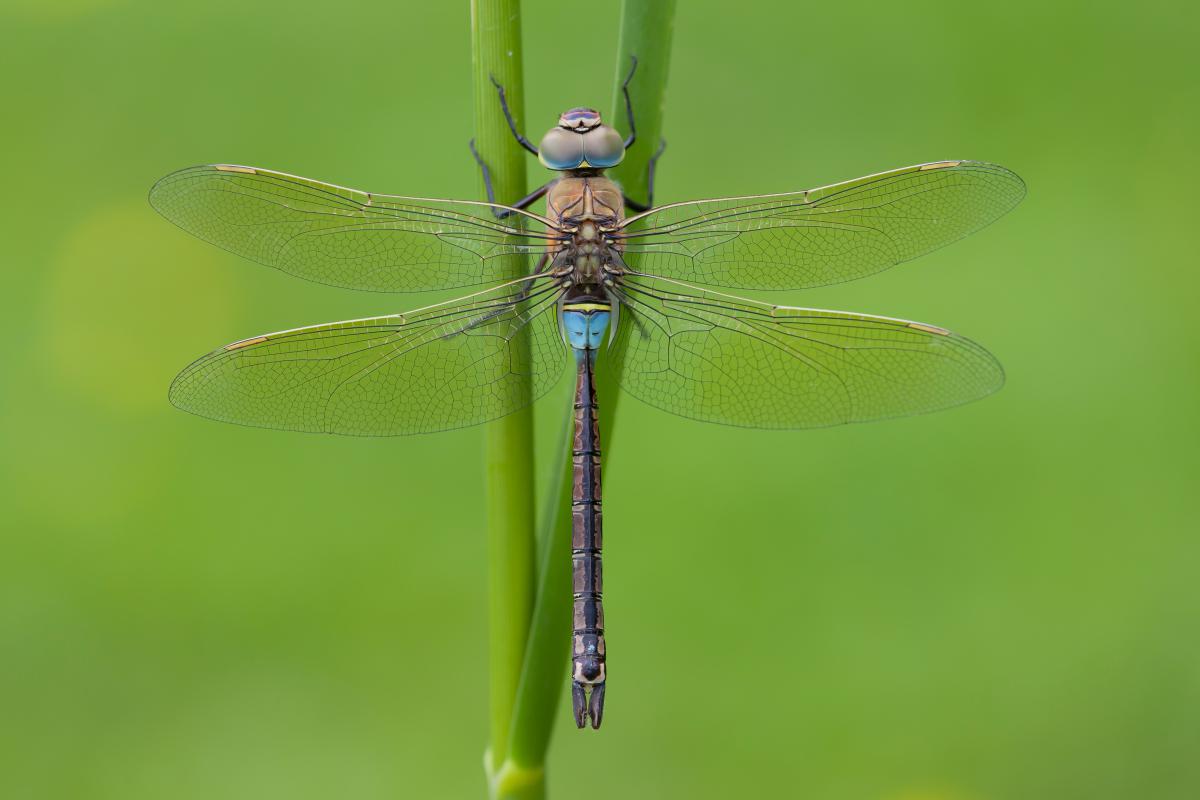 Lesser Emperors, Anax Parthenope, have appeared in the UK this May. © Christophe Brochard
This influx is the latest in a long line of unprecedented dragonfly events, most of which are attributed to climate change. Genevieve Dalley, Conservation Officer for the British Dragonfly Society, says: 'Over the past 20 years the world of British dragonflies has changed considerably. We have seen two new species arrive on our shores, crossing the sea to naturally colonise the UK and now spreading rapidly northwards and westwards. We have also welcomed back a species which went extinct here in the 1950s, the Dainty Damselfly. While it is fascinating to witness these exceptional events, they are also a warning that the natural world is changing fast. While some dragonflies, such as these migratory species, are equipped to deal with some of the challenges a changing climate brings, not all species are. Many of our most vulnerable dragonflies and damselflies are simply not able to move to find the right climatic conditions, and for others, there is no available habitat to move into'.
The British Dragonfly Society is tracking the movements of both native and migratory dragonflies, with the help of records provided by an army of volunteers and citizen scientists. Genevieve says: 'We are currently in the process of producing a State of Dragonflies Report 2020, which will give us a clearer idea of how our dragonflies are faring and how their numbers have changed over the years. Dragonflies are fantastic indicators of the state of wetland habitats as a whole, acting as flagship species for all the wildlife that uses these underappreciated habitats. This report will help us prioritise conservation action where it is most needed for dragonflies and their wetland habitats.'
Click here to get involved in dragonfly recording.
Click here for more on the State of Dragonflies 2020.
Image right: Red-veined Darter © Christophe Brochard