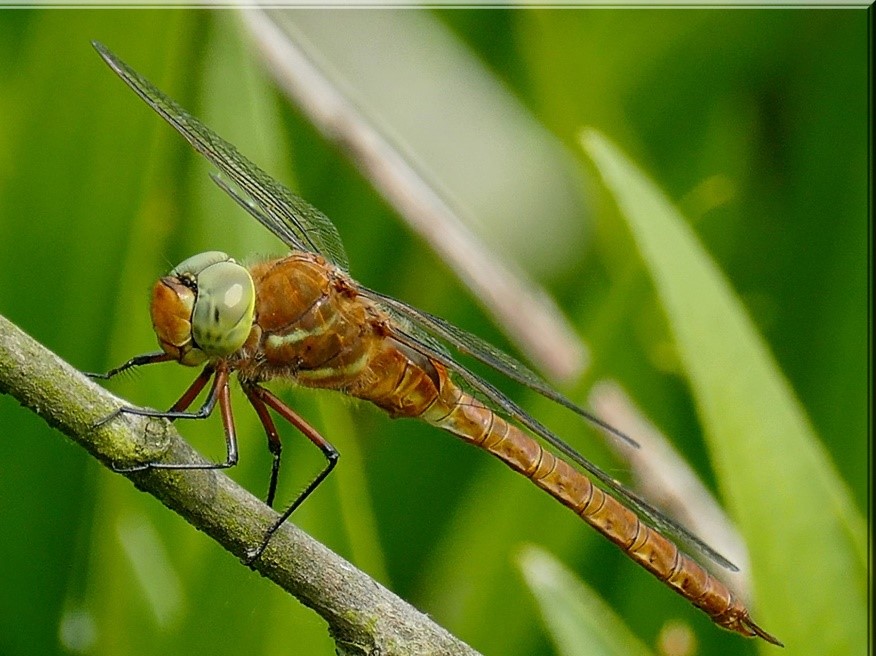 Paxton Pits Nature Reserve Designated as Dragonfly Hotspot
18/07/2020
Paxton Pits Nature Reserve near St Neots has become the latest Dragonfly Hotspot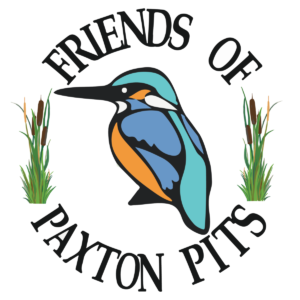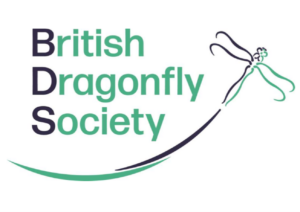 The British Dragonfly Society has designated the local St Neots nature reserve a Hotspot and will be launched 'virtually' on Saturday July 18th 2020. Paxton Pits Nature Reserve is a rich mosaic of wildlife habitats covering 193 acres of lakes, riverside, meadow, reed bed, scrub and woodland. The Reserve is easy to reach from the A1 just north of St Neots in Cambridgeshire and is open throughout the year. Parking is free, and a friendly welcome is guaranteed at the Visitor Centre.
Matt Hall, Senior Ranger, says: 'We're very proud to be designated a Dragonfly Hotspot. We manage many different habitats on the Reserve for the benefit of our dragonflies and damselflies. They're an often-overlooked feature of the site and we hope this designation can bring these interesting creatures into the limelight. This, combined with active volunteer and community support and ease of access, makes us a great place to visit.'
Dragonfly Hotspots are special places, carefully chosen because they support a good variety of Dragonfly and Damselfly species, are easy to access, and can provide opportunities for local communities to get involved with Dragonfly conservation and events. Come early spring everyone is on the lookout for the first damsel and dragon of the season, normally the Banded Demoiselle and Hairy (Hawker) Dragonfly at Paxton Pits. As the season progresses more and more species emerge, we've recorded 26 over the years, although we don't get them all every year.
Mike Thomas, Chairman of the Friends says: 'We've always been a good site for dragonflies and damselflies and it's nice to be recognised nationally. The Friends have an active wildlife survey team and run a regular transect as well as wildlife walks and talks.'
The Reserve is managed by Huntingdonshire District Council and actively supported by The Friends of Paxton Pits Nature Reserve and the local community with help from the Wildlife Trust Bedfordshire, Cambridgeshire, and Northamptonshire.
'It is exciting to see the wealth of habitats and dragonfly species recognised through this site becoming a 'hotspot'. Staff and volunteers from The Wildlife Trust for Bedfordshire, Cambridgeshire and Northamptonshire are passionate about sharing the delights of these amazing creatures with our visitors.' Debbie McKenzie Communities and Wildlife Manager at Paxton Pits Environmental Education Centre
To find out more please contact Fiona McKenna Phone: 07553 848511 or Email:
For information about Paxton Pits Nature Reserve please see their website:
http://www.paxton-pits.org.uk or on Facebook: Paxton Pits Nature Reserve
or email the Rangers on  or the Friends on
Header image: Norfolk Hawker Dragonfly at Paxton Pits by Graham Taplin.
– Ends  –
Notes for editors:
COVID-19
The Visitor Centre is currently open on a part time basis as the Covid-19 lockdown is lifted. Please check our Facebook page for the latest opening times. https://www.facebook.com/Paxton-Pits-Nature-Reserve
The British Dragonfly Society (BDS) was founded in 1983 by a small group of dragonfly enthusiasts and scientists. The Society has grown substantially since that time and the current BDS membership of over 2000 is spread the length and breadth of the country, as well as into Europe and beyond. We have three main aims: to carry out and support research on dragonflies, to conserve dragonflies and to engage the public with dragonflies and their wetland habitats.
BDS website: www.british-dragonflies.org.uk
Fiona McKenna, Conservation Outreach Officer, British Dragonfly Society, Email:  Phone: 07553 848511
Eleanor Colver, Conservation Officer, British Dragonfly Society
The Friends of Paxton Pits Nature Reserve is a charity and is funded entirely by its membership and fundraising activities. Our role is to support Huntingdonshire District Council in the management of the Reserve. For information about Paxton Pits Nature Reserve please see our website: http://www.paxton-pits.org.uk or on Facebook: Paxton-Pits-Nature-Reserve or email the Friends on
The Wildlife Trust for Bedfordshire, Cambridgeshire and Northamptonshire works to make our three counties a place where nature matters, where wildlife can flourish and enrich the lives of the people who live here: with your help we care for local wildlife. Ninety five per cent of the local population live within five miles of one of our 100+ reserves, and contributions of time or money directly benefit local wildlife www.wildlifebcn.org
Huntingdonshire District Council's Countryside Service are responsible for looking after many of the District's most attractive wildlife and countryside sites. Along with a large team of dedicated volunteers, we manage our sites for the benefit of our visitors and wildlife. Paxton Pits Nature Reserve aims to provide excellent, modern site management to become a leader in the provision of habitat and facilities in the local area.
Matt Hall, Senior Ranger, Paxton Pits, Huntingdonshire District Council. Email: . Phone: 07747 456 150.
Photographs: We request that if using any of the images supplied, a picture credit is provided for the relevant photographer. Images should only be used in conjunction with this press release.