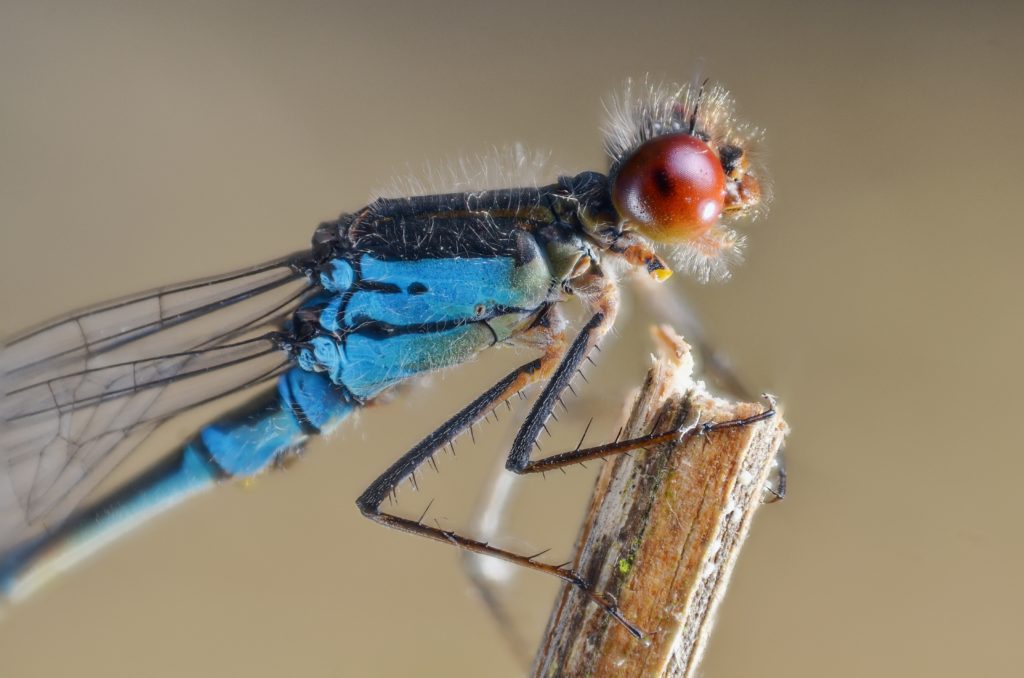 New species for Cornwall
06/08/2018
Small Red-eyed Damselfly (Erythromma viridulum) have been recorded for the first time in Cornwall.
The species was discovered by John Foster and David Parker, at Roskilly's Tregellast Barton Farm duck ponds, St Keverne.
David Copper, Country Dragonfly Recorder for East Cornwall remarks "The Small Red Eye Damselfly is not native to Cornwall therefore this constitutes a valuable new record find for the county. The Small Red Eye's flight period is between mid-June into September. They are generally found resting on floating pond vegetation or algae which make Roskillys farm ponds the perfect habitat. As yet no females have been recorded, they don't have the red eyes, although since David's record I'm sure there will be many eyes focused on these ponds in the weeks to come and maybe spot a breeding pair or more? It would be terrific news to be able to include this species as a permanent resident to Cornwall."
To find out more read the full Wildlie Trust article here.
Photo by Gilles San Martin