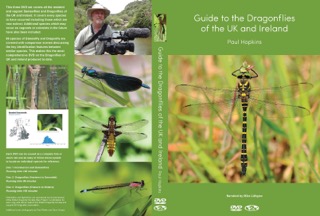 New Release: Guide to the Dragonflies and Damselflies of the UK and Ireland DVDs
06/06/2016
A new guide to the dragonflies and damselflies of the Uk and Ireland has been release, with seperate sections on damselflies, Hawkers to Chasers and Chasers to Gliders. This fascinating new look at our dragonfly fauna has been many years in the making and boasts some incredible shots of dragonflies and their complex behaviour.
The DVD also includes a look at some of the migratory species we can expect to see on UK shores.
This set is available from the BDS shop for £35.00 (plus £1.50 P &P.).