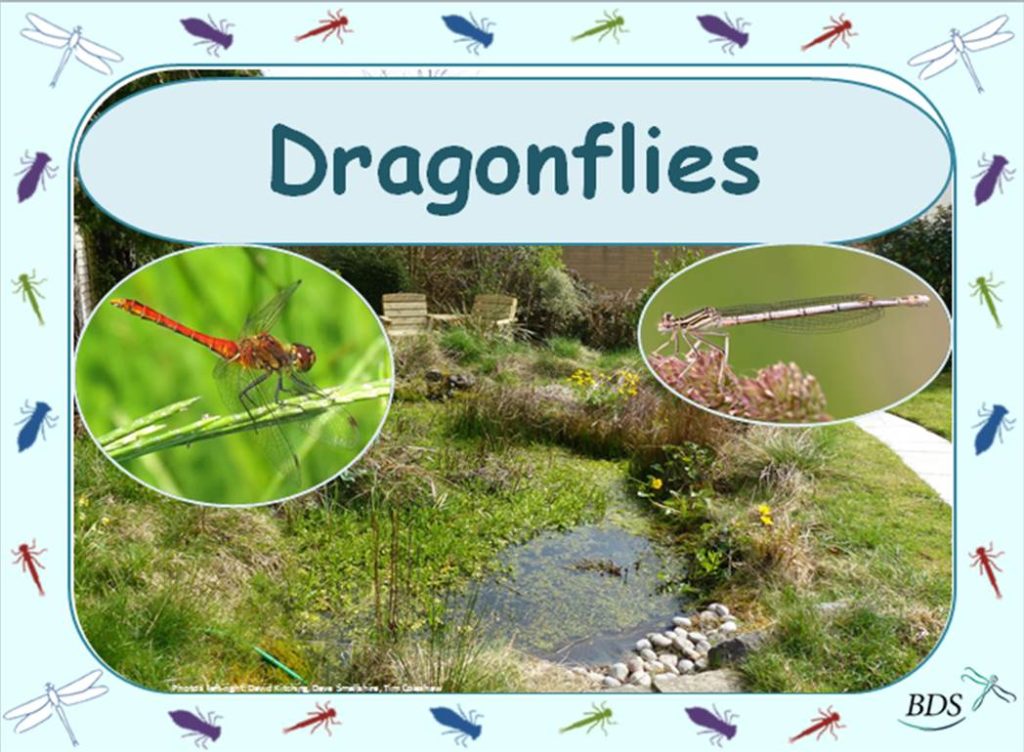 New Education Pack Launched
26/05/2016
The British Dragonfly Society has launched a new education pack aimed at children aged 5-11 with the hope of inspiring a new generation of dragonfly enthusiasts.
With increasing concern in recent years over the disconnection between children and the natural world, environmental charities have a responsibility to encourage children to connect with nature. The British Dragonfly Society 's newly launched education pack aims to do this by providing teachers and parents with support to educate children on dragonflies and their habitats.
The pack includes a presentation, which can be adapted to worksheets, and activities which will help children learn about dragonflies. These resources feature key curriculum links with topics such as life-cycles, animal survival, habitats, ecology and evolution.
Genevieve Dalley, Conservation Officer for the BDS, says: 'Reaching out to the next generation of dragonfly lovers is a key aim for the society. It is vital that children are given the opportunity to learn about the world around them as this will encourage them to care for and protect the environment. We hope that our new education pack will enable teachers and parents to introduce children to the fascinating world of dragonflies in a fun way, leading to a life-long love for, and interest, in these wonderful insects.'