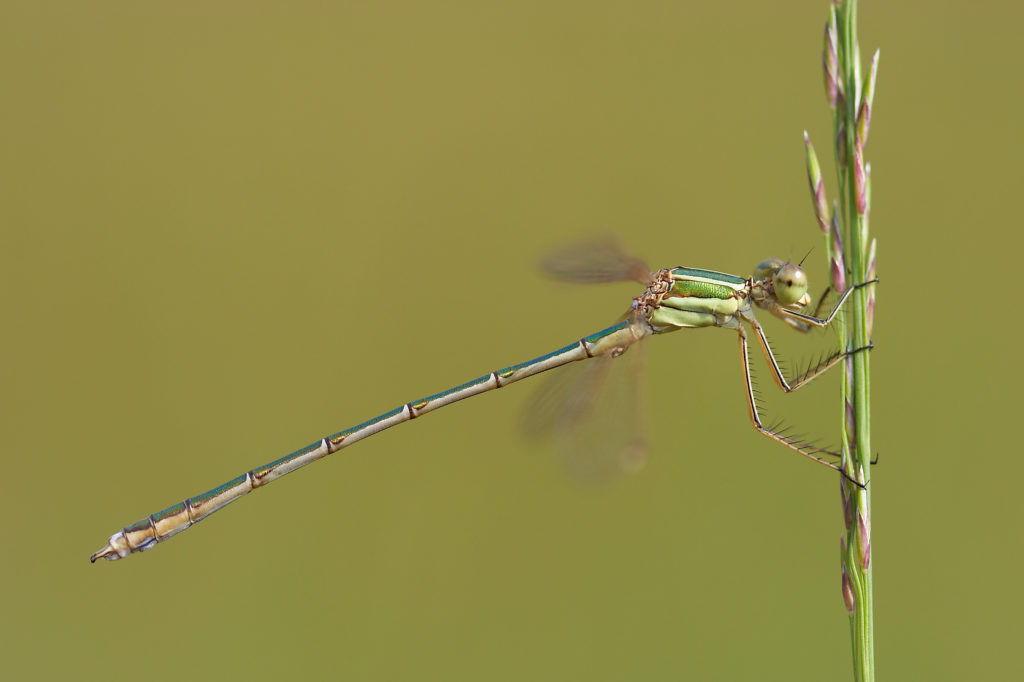 New Damselfly Discovered on the Isle of Wight
20/09/2017
A new species of damselfly never before found on the Isle of Wight was discovered this summer near Yarmouth by Peter Hunt. With only a toe-hold at a few sites in England, the detection of a new breeding population is a significant discovery for the species in the UK.
Since the initial find, further investigation work has also unearthed photographs which show the Southern Emerald Damselfly to have actually been present on the island since 2015, but it had gone unnoticed until now. The Southern Emerald Damselfly is one of four species of emerald damselflies found in the UK, all of which look very similar. However, subtle differences in body markings allow a trained eye to tell these dainty insects apart.
Adrian Parr, Migrant Dragonfly Project co-ordinator for the British Dragonfly Society (BDS), said: "This is a very important find, of a species that only first appeared in Britain as recently as 2002. It significantly increases the known British range, most other recent records having come from Kent, Essex or Norfolk."
Genevieve Dalley, Conservation Officer for the BDS, adds: "This sighting of the Southern Emerald Damselfly is the latest in a series of unprecedented dragonfly events in the UK. No fewer than five new species have colonised our Isles in recent decades, some of these spreading at a remarkable rate. It is suspected that this is largely due to climate change, with warmer weather allowing many species to push the northern edge of their range boundary to higher latitudes."
It is possible that further populations of the Southern Emerald Damselfly remain hidden elsewhere on the Isle of Wight and beyond. The British Dragonfly Society is urging people to keep their eyes peeled and take photographs of any small emerald damselflies they see, as this could lead to the exciting discovery of another new colony.
Photo: Christophe Brochard