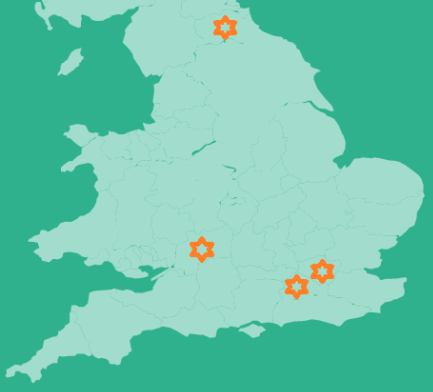 New County Dragonfly Recorders for Gloucestershire, County Durham, Surrey & Middlesex
18/11/2020
We're delighted to welcome recent recruits to the Recording Scheme as verifiers for the following Vice Counties:
VC 33 – East Gloucestershire and
VC 34 – West Gloucestershire – Richard Mundy
Richard was recruited by Ingrid Twissell, our long-standing Gloucestershire resident and recorder who has retired from the role but helped us greatly by ensuring a textbook handover to Richard.
VC 66 – County Durham – Michael Coates
Michael works for Durham Wildlife Trust and has been involved in several surveys and public outreach events for us. He plans to run future events under dual banners.
VC 12 – Surrey and
VC 21 – Middlesex – Linda Pryke
Linda is a professional ecological surveyor who also identifies other flies on iRecord. She has taken over from Bill Budd, former recorder for Surrey who had to step down due to ill health and who died recently (see separate news item). We are indebted to Bill for his verification work over several years and for his expert and innovative mapping.
Find out more about the BDS Recording Scheme.
David Hepper, Records Officer