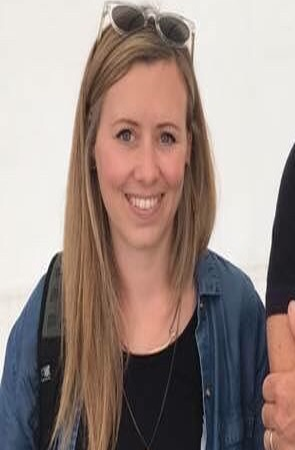 New Conservation Outreach Officer Fiona McKenna
21/02/2018
We would like to welcome Fiona McKenna to the BDS team! Fiona is our Conservation Outreach Officer, a brand new role that is being funded by a grant from the Esmée Fairbairn Foundation.
Fiona will be leading on communication and engagement activities at the BDS, including setting up a brand new Local Outreach Volunteer Network! So, if you're looking to get involved in volunteering within your local area, whether you are interested in outreach, education or practical habitat management, be sure to get in contact with Fiona when she starts in March.
Here's what Fiona has to say about her journey through the world of conservation, and her new role at the BDS:
"Wildlife is my biggest passion and I started working in wildlife rehabilitation in my home county of Lincolnshire, which naturally led to the world of wildlife conservation. After studying Wildlife Conservation Science at Nottingham Trent University I volunteered extensively on wetland reserves and as a seabird researcher before working for RSPB Scotland on a freshwater loch site. Freshwater life has always fascinated me and led onto working for rivers and fisheries trusts and learning even more about what lies beneath the water's surface and how to care for it. I have created partnerships, delivered river restoration projects, tackled invasive & non-native species, and worked with lots of fantastic volunteers to set up a network of community groups across the Anglian region. I love working with people as much as I love working with wildlife and I am so excited to get stuck into helping the dedicated team at BDS to save species and encourage even more wonderful people to get involved in this important work."