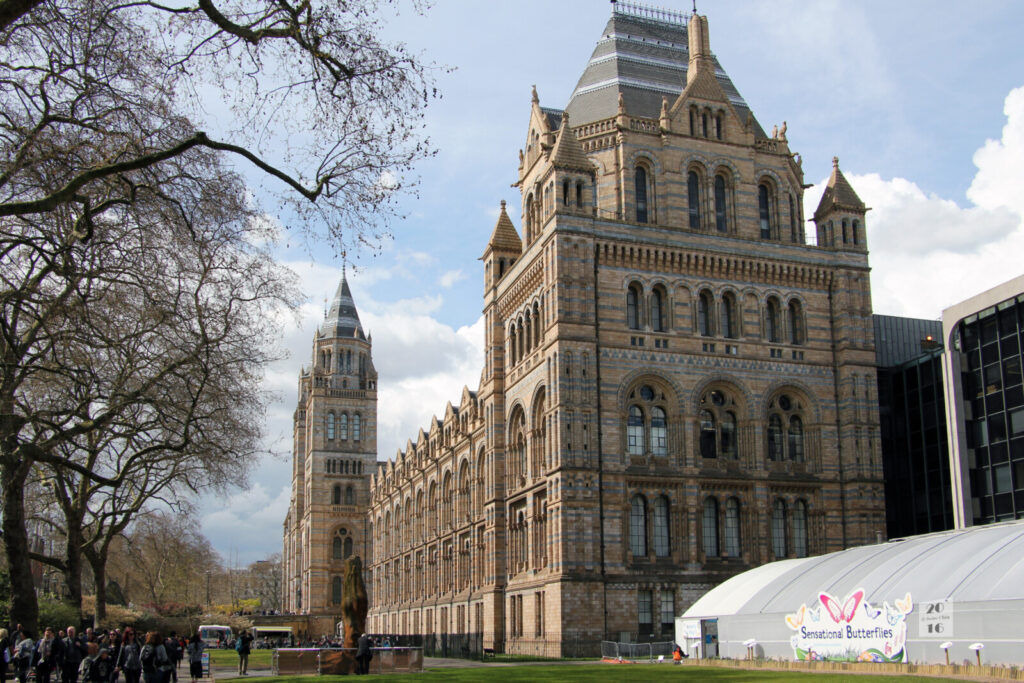 Natural History Museum to be transformed
03/11/2020
On 28 October 2020 the Royal Borough of Kensington and Chelsea gave the all clear to The Urban Nature Project, which will see the Natural History Museum's 5 acres of outdoor space transformed into a public green space showcasing the wonders and value of urban wildlife.
The site will feature a range of habitats, from fen to woodland, as well as the museum's icon, Dippy the Diplodocus.
3300 different species have been recorded in the existing wildlife garden over the years. The museum has involved numerous consultants in the planning process for the new garden, including the BDS, to help ensure the current occupants are disturbed as little as possible during the development.
BDS Patron Sir David Attenborough has publicly supporting the project, stating, 'The Urban Nature Project opens the door for young people to fall in love with the nature on their doorsteps and develop a lifelong concern for the world's wild places. Nature isn't just nice to have – it's the linchpin of our very existence, and ventures like the Urban Nature Project help the next generation develop the strong connection with nature that is needed to protect it.'
Image by Can Pac Swire