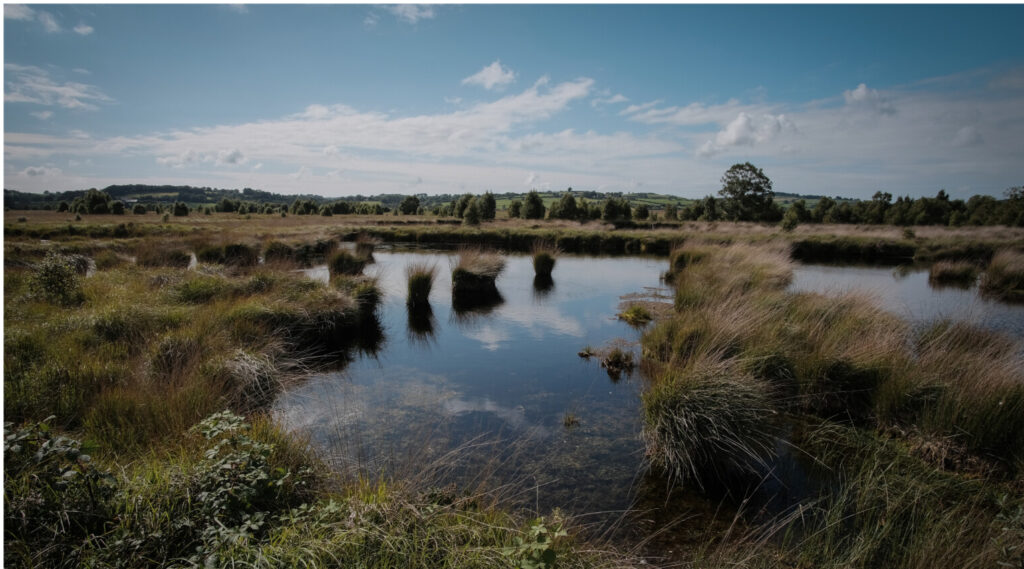 LIFEquake Project Launch
31/10/2022
Funded by EU LIFE and supported by Welsh Government, LIFEquake is a five-year project which aims to restore peatland, quaking bogs and their wider supporting wetland landscapes to favourable conservation status. Quaking bogs' – so called because when conditions are right the ground 'quakes' underfoot.
Delivered in partnership by NRW, Pembrokeshire Coast National Park, Snowdonia National Park and the National Trust.
Peatland is the most valuable land resource in Wales as it stores 30% of land-based carbon. Covering about 4% of Wales, it is estimated that 90% of Welsh peatland is in a deteriorating condition and emitting greenhouse gasses that contribute to climate change.
The habitat has been assessed as 'unfavourable' at all selected sites. Such conditions are often caused by the land being over-grazed by animals. In some cases, insufficient grazing has led to important plants being smothered by dominant or invasive species. Other factors affecting the sites are abandonment of land management, poor drainage and widespread pollution.
Seven LIFEquake project sites:
Crymlyn Bog
North West Pembrokeshire Commons
Preseli
Rhos Goch
Corsydd Eifionydd
Gweunydd Blaencleddau
Cors Caron
Image: Cors Caron Pools by umbrellahead56 flickr