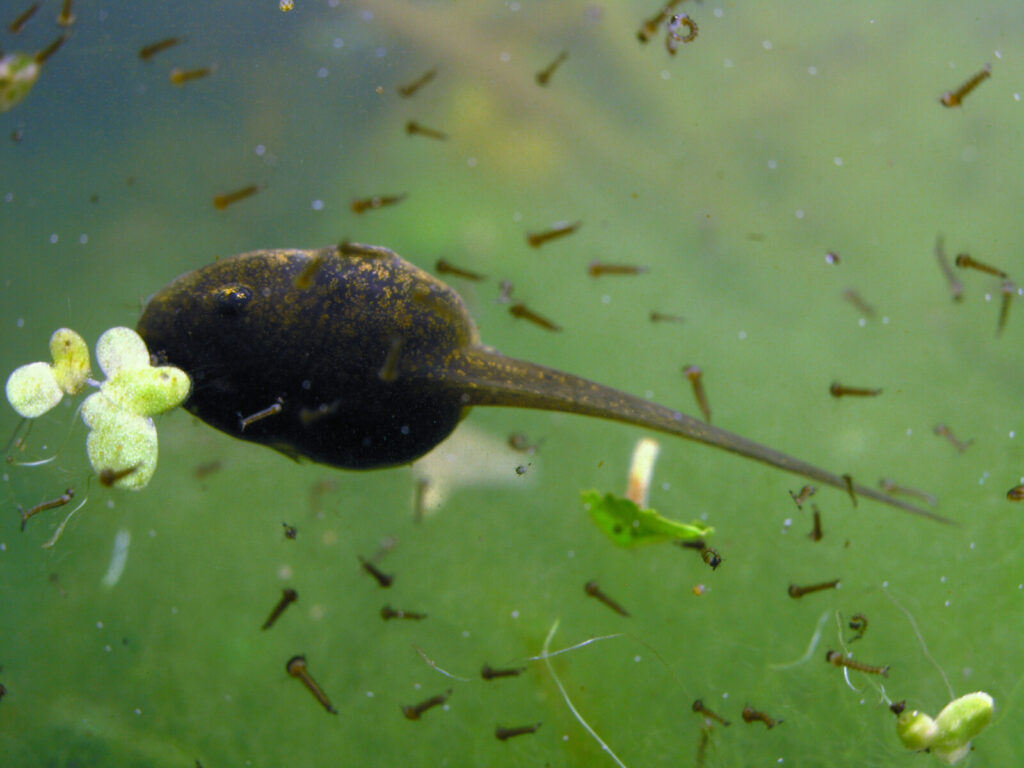 iNews features #PondWatch
24/06/2020
Coronavirus lockdown: Ponds spring up across Britain as nation seeks escape from Covid-19.
Tom Bawden interviews our Conservation Outreach Officer Fiona McKenna on the wonders of ponds and how they are helping everyone to get through lockdown.
This was after the successful launch of our first ever #PondWatch campaign online. The aim was simple – to bring the magic of ponds to everyone during lockdown and to get people with ponds to join in and share their images and videos too. We shared an exclusive short film, 'What Lurks Below' by Outreach Volunteer Steve White, a video about our own flagship pond project 'People for Ponds' and a mini series on commonly encountered pond issues and how to remedy them with our own Pond Doctor, Daniele Muir from our Scotland team. We shared our 'Pond Ponderings' with everyone and our newest Scottish Dragonfly Hotspot Argaty Red Kites took us all on a virtual pond dipping session too. It went far better than we ever could have imagined and we cannot thank everyone who took part enough. A special thank you also goes to nature writer and blogger Lucy Colclough who put together video stories for us about her wildlife pond in urban East London.
We now plan to make #PondWatch an annual celebration of ponds, all the wonderful life they support and the joy they bring to people too. We hope to welcome even more people along next time.
Check out our #PondWatch videos on our new YouTube channel here.
Image by Dave Campbell