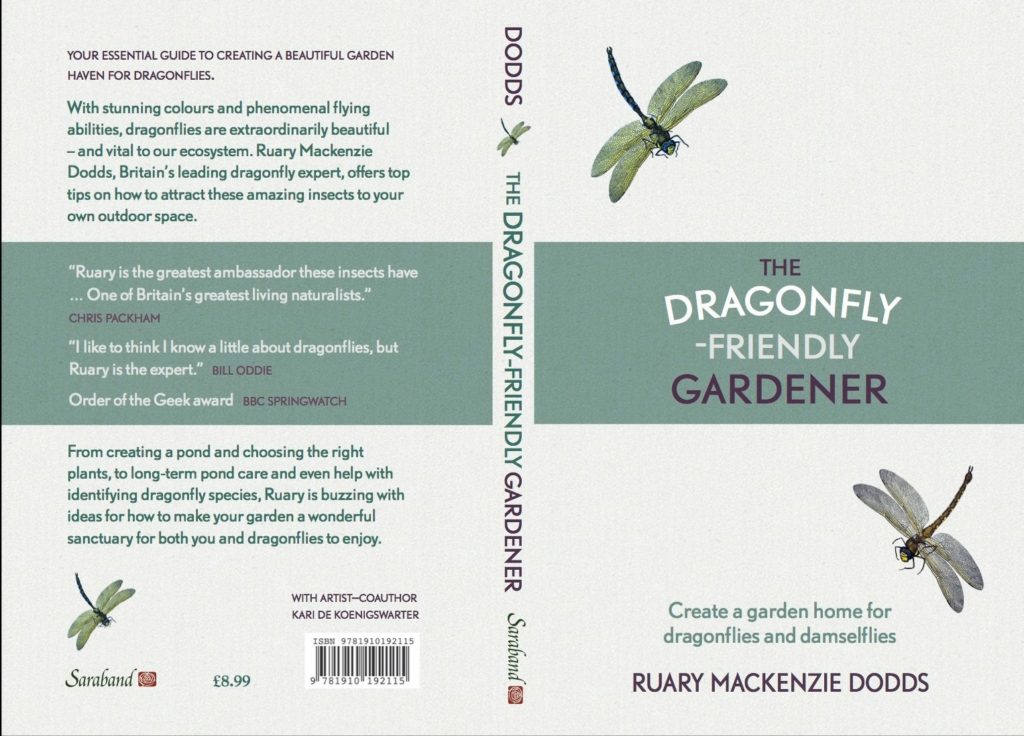 Get Gardening For Dragonflies!
20/03/2016
A much anticipated new book by popular dragonfly enthusiast Ruary Mackenzie Dodds. Have you ever wondered how to improve your garden for dragonflies? Here is the answer: 'The Dragonfly Friendly Gardener'.
This book is buzzing with ideas for how to make your garden a wonderful sanctuary for both you and dragonflies to enjoy. It promises to get you inspired and creative in your garden.'The Dragonfly Friendly Gardener' offers top tips on how to attract these amazing insects to your garden. The book ranges from creating a pond and choosing the right plants, to long-term pond care and help with identifying dragonfly species. With all this and more, this book is sure to put you on the right track to creating a dragonfly wonderland on your own doorstep.
'The Dragonfly Friendly Gardener', co-written by Kari de Koenigswarter, is available from the BDS shop for just £8.95 (plus £1.50 p&p).