Saturday of Wildlife
Date:

Saturday, 29 June 2019

Cost:

Free

Event Category:
Organiser:
Phone:

01453891900

Email:

Website: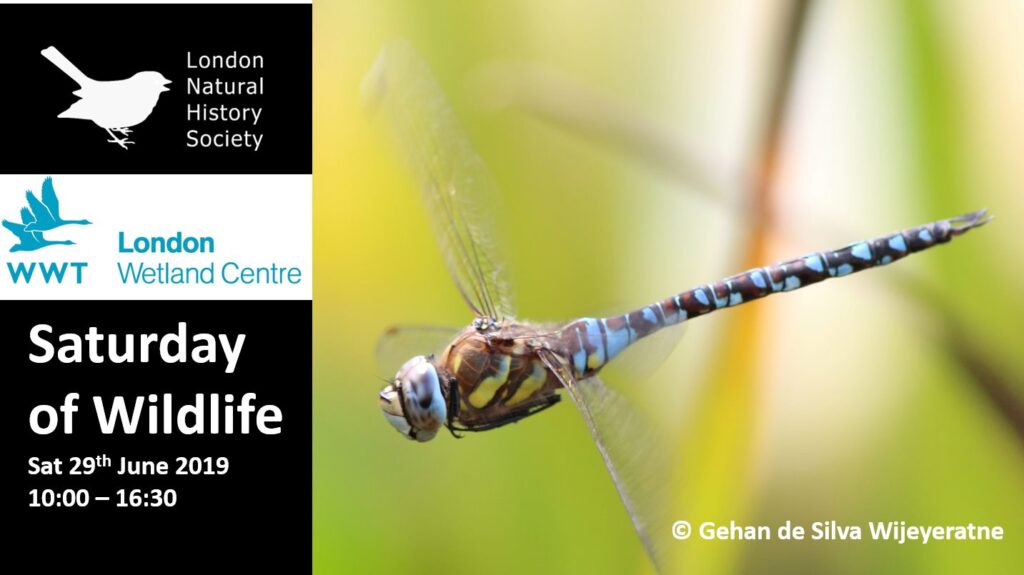 The 'Saturday of Wildlife' is a joint event between the London Wetland Centre and the London Natural History Society. The first event will take place on Saturday 29 June 2019 and all are welcome!
lond
Programme (full details on LNHS website http://www.lnhs.org.uk/index.php/activities/saturday-of-wildlife)Morning – Talks covering Wild Flowers, Butterflies, Moths, Dragonflies, Birds, London as a Wildlife Destination and London's Changing Nature.
Afternoon: Guided walks including Birds, Butterflies, Dragonflies and Botany.
Other
Requirements

Fees: There is no fee or ticket or bookings required for participation. However, note that the usual admission fees for the London Wetland Centre apply (free for WWT members) - see https://www.wwt.org.uk/wetland-centres/london/.