Sampling Sites for Invertebrates (Conservation Skills Webinar)
Date:

Wednesday, 25 August 2021

Cost:

£10 – £20

Event Category:

Event Website:
Organiser:
Phone:

01743 852100

Email: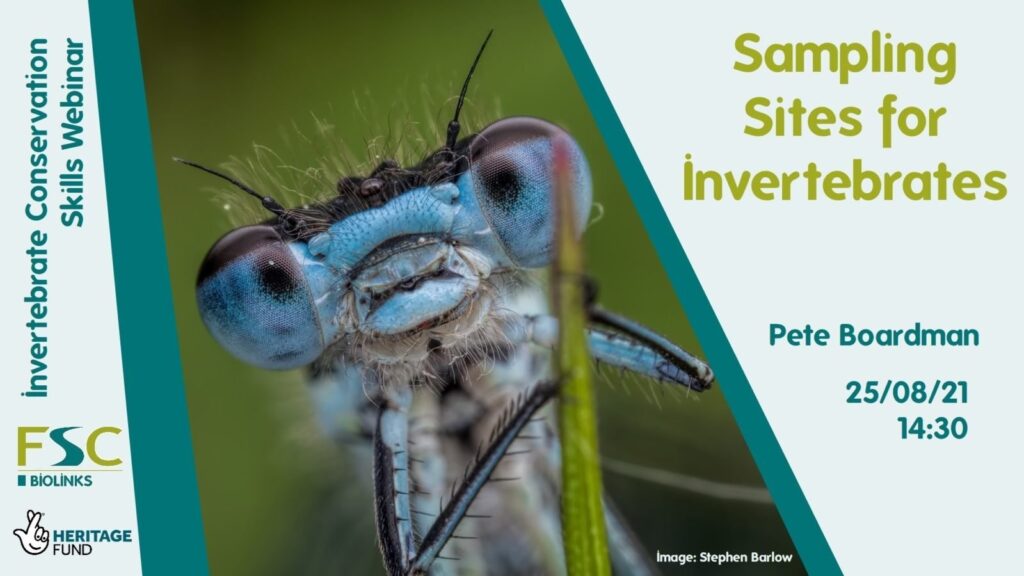 This webinar will look at why invertebrate sampling is a valuable method of site assessment when looking to improve or manage sites for biodiversity. It will discuss what sort of surveys are needed to carry out to find invertebrates, how to undertake or commission these surveys and what kind of outputs are needed to then analyse the survey results. It will also look at sampling invertebrates in local site based and larger landscape scale surveys.
By the end of this webinar attendees will be able to describe different invertebrate sampling methods and explain the importance of structured surveying.
Learners will be introduced to the following concepts throughout the webinar :
Why sample invertebrates? The law, and ethics around invertebrate surveying
Site selection for invertebrate sampling
Appropriate sampling methods for invertebrate groups.
How to sample to enable Pantheon analysis of survey results
How to conduct landscape scale invertebrate monitoring.
Invertebrate Conservation Skills Webinars are online training events which are comprised of a 60 minute presentation from an sector professional, followed by a 30 minute live question and answer session. FSC host them on Zoom and will send out joining instructions on the day of the event. Each webinar will be accompanied by an online article summarising important links to resources and further information, as well as hosting a recording of the presentation.
Other
Requirements

Booking required.

Contact