Protected Invertebrate Species in the UK (Conservation Skills Webinar)
Date:

Wednesday, 11 August 2021

Cost:

£10 – £20

Event Category:

Event Website:
Organiser:
Phone:

01743 852100

Email: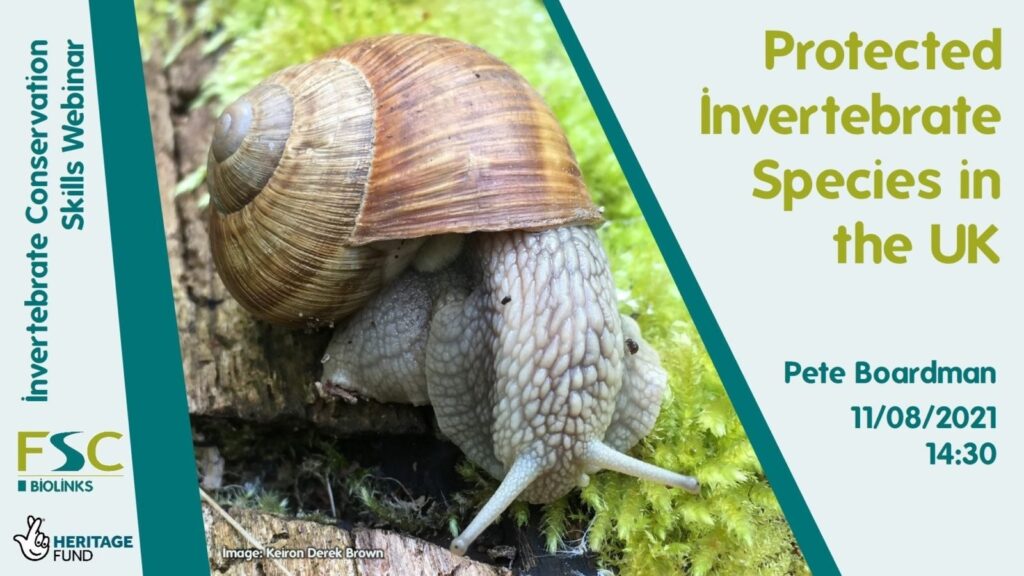 This webinar will look at the subject of protection for the UK's invertebrate fauna and our responsibilities towards ensuring their conservation. It will discuss national and regional approaches to invertebrate status and where we are with IUCN (International Union for Conservation of Nature) reviews of specific invertebrate groups.
By the end of the webinar learners will have a better understanding of the protection of invertebrates within the UK and what this means for their management and reporting. We will cover the following points during this session:
Protected invertebrates in the United Kingdom.
Section 41 Invertebrates.
IUCN Red listing of invertebrates and how that might apply to my site.
I have rare species of invertebrates on my site – what does it mean for me?
Invertebrate Conservation Skills Webinars are online training events which are comprised of a 60 minute presentation from an sector professional, followed by a 30 minute live question and answer session. FSC will host them on Zoom and they will send out joining instructions on the day of the event. Each webinar will be accompanied by an online article summarising important links to resources and further information, as well as hosting a recording of the presentation.
Other
Requirements

Booking required.

Contact