#PondWatch
Start:

Saturday, 17 June 2023

End:

18 June

Event Category:

Event Website: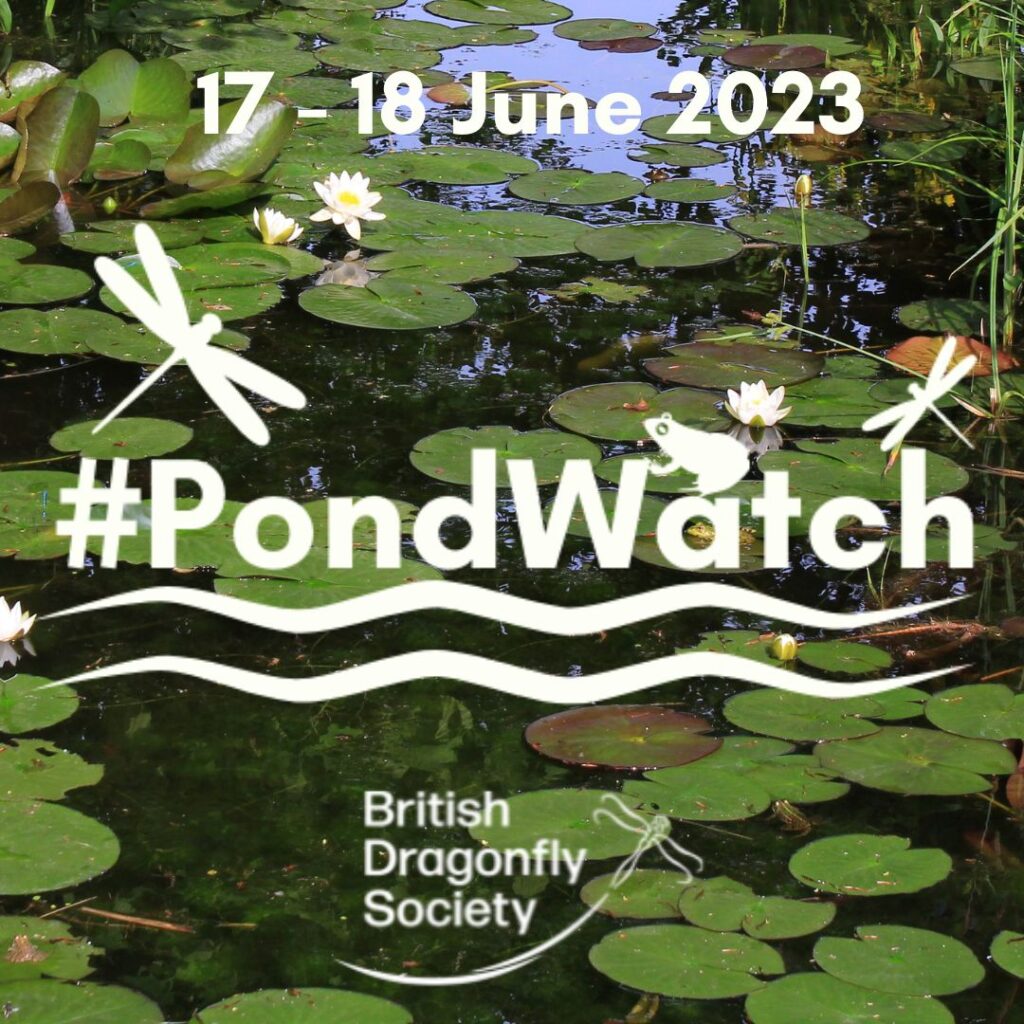 #PondWatch 2023 will take place online on Saturday 17 June and Sunday 18 June.
We are encouraging everyone to get out and explore their local ponds whether they are lucky enough to have one in their garden or have some in their local park or nature reserves.
Share your photos and stories on social media; we can't wait to hear what you find!
Activities will continue to be added to this page in the lead up to the event. 
We want to hear from you!
For #PondWatch 2023 you and your ponds are the star of the show!
This PondWatch weekend we want to showcase your ponds over our social media channels, providing excellent pond-sipration! We are asking you to get in touch with a photo of your pond and to tell us a little bit about it.
When did you create the pond?, what inspired you to create it?, what's the best dragonfly you have seen?
Saturday
Pond Creation Top Tips
We will be sharing content across our social media channels, jam packed with advise for creating and maintaining your pond!
Discovering Dragonflies at Llangorse Lake
In collaboration with Bannau Brycheiniog National Park Authority and Biodiversity Information Service for Powys & Brecon Beacons National Park, we will be celebrating dragonflies at Llangorse Lake.
Join us for pond dipping throughout the day and a guided walk with Breconshire recorder Keith Noble. Discover what inhabits the lake, how to watch and identify dragonflies and how to record them.
Find out more about the event here
Sunday
Showcasing your ponds!
Throughout the day we will be posting your pond stories on our wesbite and social media.
Prepare to be inspired!